Billy McKinlay enjoying learning from David Moyes
Last updated on .From the section Football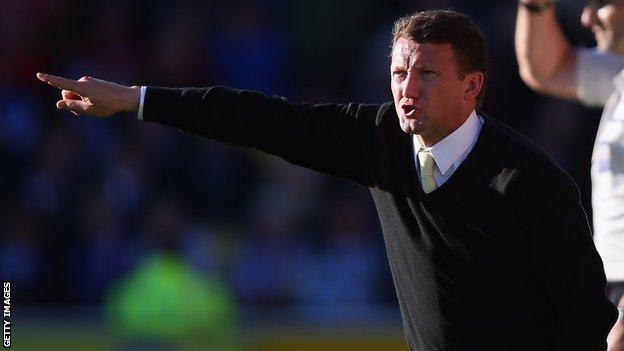 Billy McKinlay admits he would like to resume his managerial career at some point but he has no plans to leave Real Sociedad, where he assists David Moyes.
"To say I want to go from A to B to C is difficult to plan," said McKinlay.
"I've always tried to do the job I'm in as best as I could and hopefully people take notice of that."
Speaking on BBC Radio Scotland's Sportsound programme, the former Dundee United and Blackburn midfielder said it did not take him long to accept Moyes' offer to work in La Liga, after his spell in charge of Watford lasted a mere eight days.
"Working with David is great experience for me," he said. "The seven months we've been together has been a real education. I'm enjoying it very much.
"To map things out [in terms of career] is quite difficult in the modern game.
"If the opportunity came about then I'd be interested, but in no way, shape or form have I got itchy feet just now.
"I'm really enjoying where I'm at, learning from the manager."
McKinlay, who was a coach at Fulham for a decade and worked as Northern Ireland's assistant manager for two years from 2012, believes Moyes will prove his doubters wrong after an ill-fated spell in charge at Old Trafford.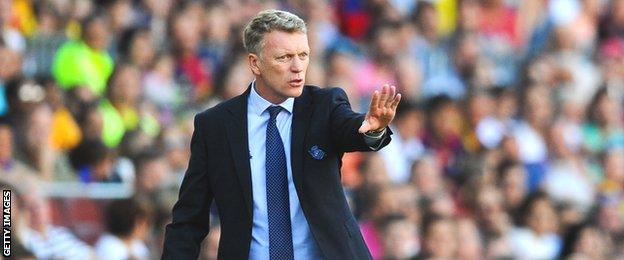 He said: "I see somebody who is at the top of their game, who knows the game inside out, who works as hard as anybody else I've been involved with in football, and is, to all intents and purposes, a top manager.
"I've no doubt that over the next 10 years that that will be proven again."
Moyes, whose contract runs to next summer, took Real Sociedad to 12th in La Liga last season, three places higher than when he took over from Jagoba Arrasate.
"There is a contrast between the top and the bottom of the table," added McKinlay.
"At the top end of the table Barcelona, Real Madrid and Atletico Madrid are top teams and would be in any league.
"With all leagues, the financial aspect is quite apparent.
"The pace of the game is not as intense. The pace of the game is slightly different. There is less physical contact tolerated so the game is slowed down by free-kicks. The emphasis on the technical side is a little bit more.
"At the Nou Camp and the Bernabeu, the level these guys are at and the intensity they play at, to see it up close is really something special."
A highlight for the Scottish duo was a 1-0 home win over Barcelona on 4 January.
"We played Barcelona the first game after the Christmas break and luckily enough for us (Lionel) Messi, Neymar and one or two others were left out because they were back later than others from their break.
"We scored in the first minute and proceeded to hang on for 92! Messi and Neymar came on at half-time."