Euro 2016: Chris Coleman has silenced doubters - Jack Collison

By Jack Collison
Wales midfielder
Last updated on .From the section Football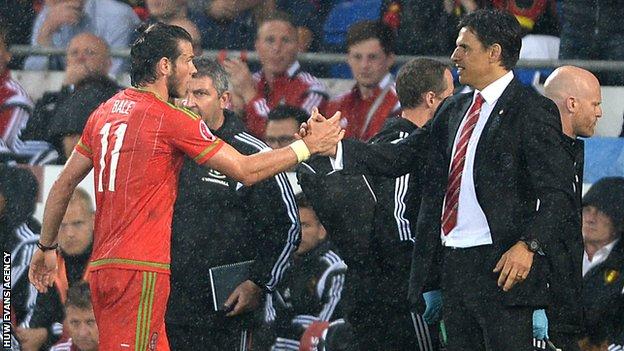 The euphoria after Wales's 1-0 win over Belgium, and their rise into Fifa's top 10, excites injured 26-year-old midfielder Jack Collison in his latest BBC Wales Sport column. He also talks about:
How he is working tirelessly to return to football and a "fairytale" comeback to the Wales squad
The "Coleman factor" which has brought Wales to the verge of qualifying for their 1st major tournament since 1958
Captain Ashley Williams's influence among stars like Gareth Bale and Aaron Ramsey
Four years ago Wales had a talented, but young, naive and often unorganised football team ranked 117th in the world.
Today there is a buzz about Welsh football after the victory against Belgium lifted the team to the top of Group B in Euro 2016 qualifying and saw them break into the top 10 countries.
Jack Collison's career

Made 16 appearances for Wales

Joined West Ham in 2007, and played 121 times

Last competitive league game was while on loan with Wigan, in May 2014
Played in Wigan's FA Cup semi-final loss to Arsenal in April, missing a penalty in the shootout

Last Wales appearance was 2-1 loss to Macedonia in September 2013

Joined Ipswich in September 2014 for four months

Signed one-year deal with League One side Peterborough United in May 2015
Currently recovering after a series of knee injuries
Unbeaten, scoring freely and playing with a spirit and belief second to none, you could say things are looking good for the future of Welsh football on the international stage.
The Coleman factor
When Wales lost their first four matches under manager Chris Coleman, many questions were raised.
Those have been answered and his appointment is now looking like a masterstroke by the Football Association of Wales. The doubters have been silenced.
So what has Coleman done?
Organisation and team-building have been key factors for Wales.
In years gone by assembling the squad two weeks before a game - as Wales did before the Belgium match - would have seemed ludicrous. This is no longer the case. The players know what is at stake and the excitement to get to the camps is a key factor in their success.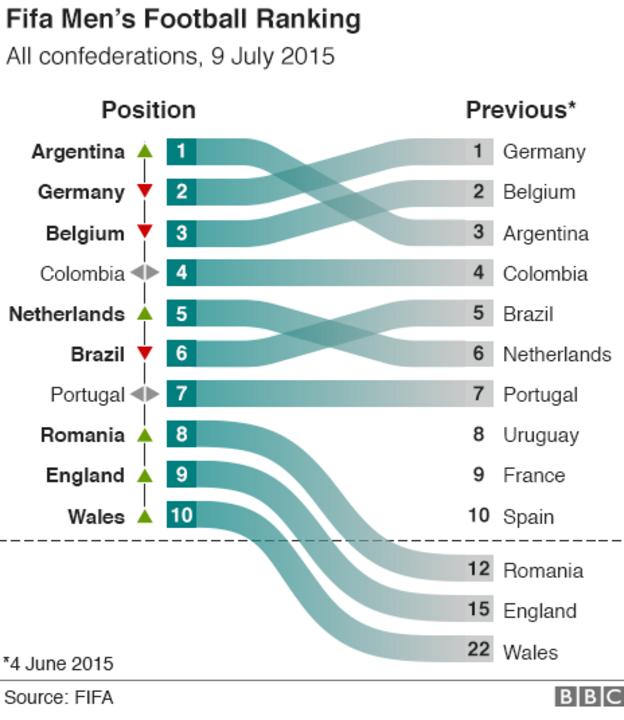 Ahead of Belgium Coleman arrived with a game plan and from day one of the camp he and his backroom staff spent hours devising the perfect way to play Belgium - and then got to work.
Hours of team shape, replaying possible scenarios and analysing training - these are all methods that Coleman has implemented and the boys have all bought in to and grown to enjoy.
The 'Coleman factor' has played a huge part, and this team is playing in his style. High energy, wanting the ball and giving it all mentally - a team that today fears no one.
His decision to pick Jazz Richards for the Belgium game to nullify the threat of Eden Hazard was inspired.
Often on the fringes but always willing, Jazz had waited for his opportunity and repaid Coleman's faith with a faultless performance.
Little tweaks Coleman brought in at the very start of his reign are now paying off.
There are many factors behind Wales' togetherness and it's definitely by no mistake.
An example of Coleman's forward thinking would be when he got the squad together for a day, just to go and play a round of golf and share a few drinks together.
It's not often on an international trip you get chance to really relax, so this was a rare opportunity for lads who play for different clubs at different levels to bond outside of football.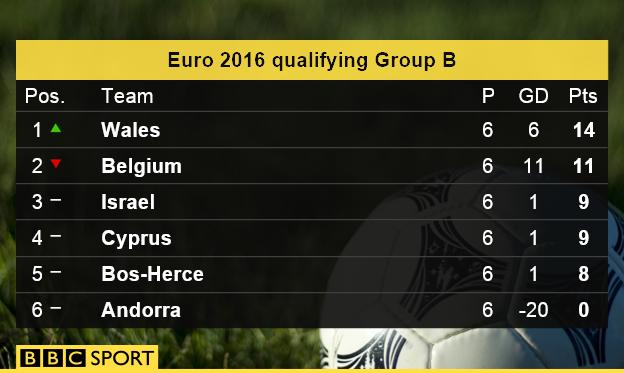 Unsung hero
The man who embodies that spirit is the captain, Ashley Williams.
He's always been Mr Consistent, but over recent months he has taken his game to a higher level.
In a team where Gareth Bale and Aaron Ramsey are always going to grab the headlines, Ash has been the man in the background knitting the whole thing together.
He is Coleman's voice on the pitch and was at the heart of the team against Belgium when he orchestrated one of Wales' greatest performances.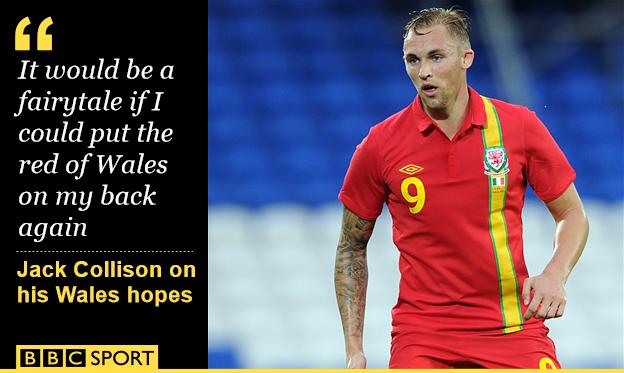 It's important now that the team does not stand still. It will be interesting to see how they deal with the transition from underdogs to qualification favourites.
More of the same is required, there is no room for complacency and as expectation grows so will the pressure. Wales can't afford too many injuries and the sooner we get over the finish line and qualify the better.
We haven't qualified yet, but as a Welshman I must admit, it's getting very hard not to get excited.
We are nearly there, but as we have learnt in the past nearly is not good enough.
But the time is now . . . it's finally time for Wales to qualify for a major tournament.
Unfinished business and Gareth Bale banter
From a personal viewpoint it has often been hard to watch at times. I often sit there and wonder what if?
But the Welsh performances have certainly inspired me. They have ignited a fire within, and made me want to succeed even more, prove the doubters wrong and force my way back into the national squad.
I miss the trips away to places you would never normally visit.
I miss the games of cards and watching Sam Vokes take all the winnings time and time again.
I miss the banter, watching Gareth Bale joke around and wow everyone with his wonderful ability when he's not even trying.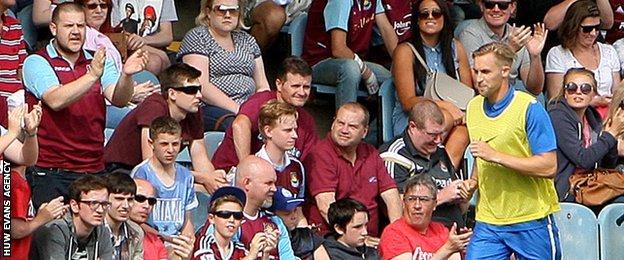 But most of all, I miss the football, and the chance to test myself on the biggest stage.
I have been working tirelessly, day and night over the past six months to get my body ready for the demands of football once again.
Endless gym sessions, early mornings in the swimming pool and late nights out on my bike.
I am very happy to say that I have recently signed for Peterborough United and I'm currently being eased back into games slowly over pre-season.
Spending so long away from the game makes me even more thankful for the chances I did get to go out there and do what I love and feel blessed that I can once again say my job is being a professional footballer.
I have lots to prove but I am ready for the challenge. I often feel like I have unfinished business with the national team.
I feel like the people of Wales haven't seen me at my best in a red shirt. Believe me, I am doing everything within my power to put this right and if the opportunity does come, I intend to grab it with both hands.
Firstly I must get back to playing on a regular basis, then I must get back to playing well and having an impact in games.
I know there is a long, tricky road ahead with plenty of ups and downs.
But I'm a firm believer in fairytales, and it certainly would be a fairytale ending if I could force my way back into the fold and put the red of Wales on my back once again.