Exeter City: Steve Perryman says bad discipline is 'cancer of football'
Last updated on .From the section Exeter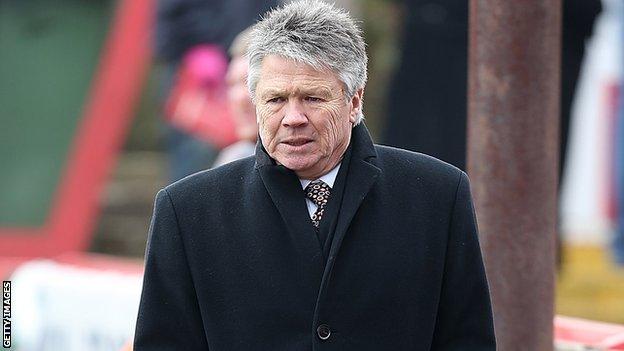 Exeter City director of football Steve Perryman says bad discipline is "the cancer of football" after they topped the Football Association's Fair Play table for the second season running.
The Devon side picked up just 47 yellow and one red card last season, once again giving them the best disciplinary record in England's top four divisions.
Exeter have now been given £35,000 from fair play awards since 2013.
"Ill-discipline is the cancer of football," Perryman told BBC Sport.
"It all stems from the top and we've got a manager (Paul Tisdale) who believes in fair play. It's not soft play, it's not weak play - it's fair play."
Perryman, 63, had an illustrious playing career with Tottenham and arrived at Exeter in the summer of 2003 as Eamonn Dolan was appointed manager.
As a player, Perryman was given three red cards in more than 1,000 professional games, with two coming in high-profile matches.
"One was for England Under-23s against Portugal and another against Real Madrid for Spurs, so I chose my opponents carefully," Perryman joked.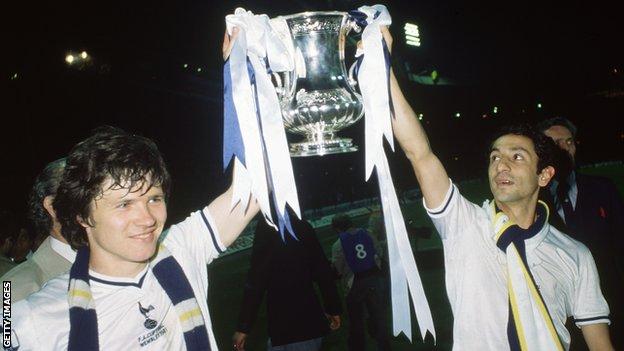 "When I first arrived here one of the first things I had to do was deal with an FA fine of £25,000 for our poor discipline the previous season and now we're winning similar amounts for our fair play, which is great considering we're a fan-owned club.
"I'm not a win at all costs person and if the ball rolls out of play to Paul he will react the same whether we're winning or losing - the fans pay to see the ball in play."
The former midfielder admits his stance towards fair play altered during a spell in charge of Japanese side S-Pulse, where he originally worked alongside ex-Spurs team-mate Ossie Ardiles.
"My time in Japan changed my view. There were some players over there who would try completely killing the game once they went ahead," added Perryman.
"It wasn't tactics, it was anti-football. How can anyone do that to a game we all love?"
Following a season of frustration Perryman won the league in Asia, while his team also boasted the division's best disciplinary record.
In the here and now, Exeter boss Tisdale is not quite as vociferous about his players' record, but insists it happens naturally.
"We don't go out trying to win it, it's a by-product of the way we think and the way we play," he said.
"I have to say we never talk about discipline. We are who we are and I think we'll stick to that."