Fifa's ethics committee 'needs transparency in its decisions'
Last updated on .From the section Football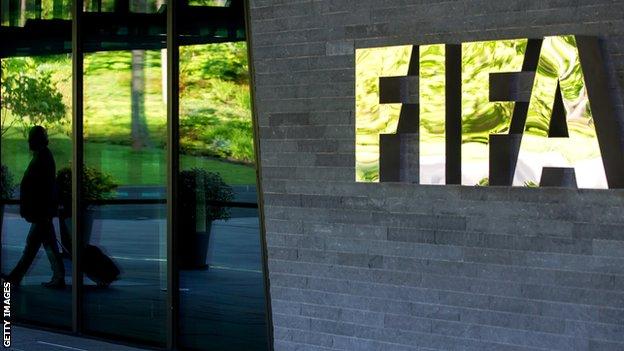 Fifa's ethics committee wants the ability to provide greater transparency when making judgements.
Earlier this month, Fifa official Harold Mayne-Nicholls was banned from all football-related activity for seven years, but no reason was given publicly.
The ethics committee said more information would be given when the "decision becomes effective".
However, it wants the power to publicly justify its decisions.
Mayne-Nicholls chaired Fifa's bid evaluation group for the 2018 and 2022 World Cups, which were awarded to Russia and Qatar respectively.
He plans to appeal against the sanction - and has questioned why it was announced before he had been through the appeals process.
Fifa's code of ethics states that the investigation and adjudication process must be conducted in secret.
Cornel Borbely, chairman of the Fifa ethics committee's investigatory chamber, feels current rules are inconsistent with state criminal proceedings in Switzerland and Europe.
The ethics committee feels it is important for the body to be able to explain its reasons for judgements, even if they have not become legally effective.
"This should be regardless of whether or not the football official in question is appealing against the decision," Hans-Joachim Eckert, chairman of the independent ethics committee's adjudicatory chamber, said.
"Where there has been public misinformation, the ethics committee must also have the right to offer rectification."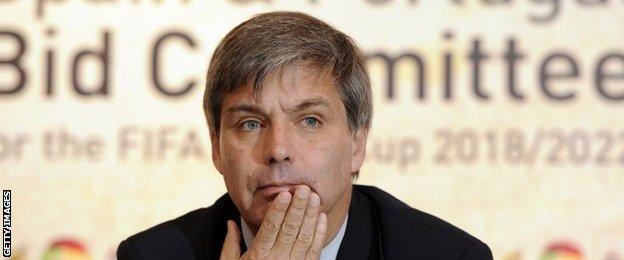 Why is this being requested now?
"It's clear there's a sense of frustration from the two men who operate Fifa's ethics committee," explains BBC Sport's Richard Conway.
"This month's case against Mayne-Nicholls provides a case in point.
"Under the current regulations lawyer Borbely, who prosecutes football ethics cases, and judge Eckert, who provides a verdict and sentence, can't comment or provide reasons for their decisions until all appeals have been exhausted.
"That's due to the current Fifa code of ethics which prevents information being disclosed while cases are ongoing.
"In the case of Mayne-Nicholls a final outcome at the Court of Arbitration for Sport could take years to materialise.
"Borbely and Eckert have had enough of being shackled in such a way. They are asking for the ability to give more information and to justify why they've made specific decisions."
What happens next?
"It's likely this plea for greater freedom will go before Fifa's powerful executive committee on 24 September," continues Conway.
"Only they can make the necessary changes to the code of ethics required to grant Borbely and Eckert's requests.
"In light of the reform agenda that Sepp Blatter is keen to push through before leaving office, it may be well-received."