A goal every 142 seconds and people want to play in goal?
Last updated on .From the section Football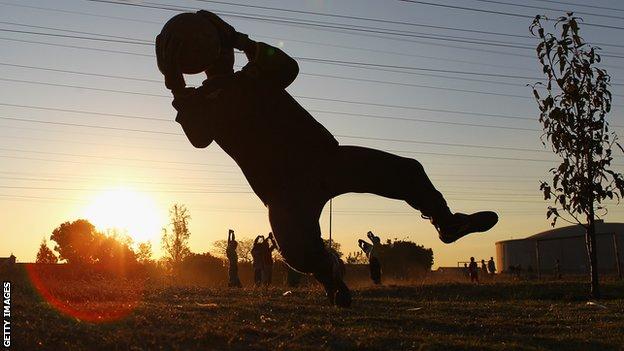 Conceding 114 goals in 270 minutes of football, it might seem like being Micronesia goalkeeper is one of the worst roles in football.
Yet despite a 30-0 thrashing by Tahiti, a 38-0 thumping by Fiji and finally a 46-0 bashing by the world's 200th-ranked team Vanuatu, shame has turned to fame for the Federated States of Micronesia (FSM) number one.
As a result, there is now a queue of people wanting to stand between the sticks for the outgunned Pacific Ocean nation, which as a population of about 100,000.
Halfway through their second game, midfielder Dominic Hadad went in goal - and he stayed there for the final match.
"It's funny because a couple of the outfield players have now said they want to try to be keepers," FSM coach Stan Foster told the BBC's World Football programme.
"It's because when our keepers pulled off a save, they got huge accolades, from not only the crowd but also their own players.
"That was fantastic. That support encouraged the other guys to think that maybe it's not so bad being in goal."
There is certainly a lot to do if you are the Micronesia keeper.
But has the morale of the players taken a bit of a hammering after their first ever international tournament?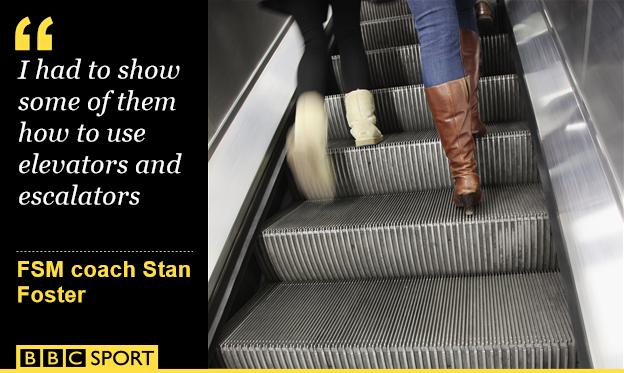 "They were just so keen to get back and start training again," insisted Foster. "I mean that. They are so dedicated now. They do not want to be at the hands of those scores again."
But the criticism, the notoriety... are the team became a laughing stock?
"I told the players when I got them together that this is going to be a David and Goliath tournament," added the Australian. "They're on a journey of development and I've seen a vast improvement in one month.
"Any knockers that put this team down, I've got no time for them."
Any other upsides?
"A lot of the players had no idea of what was outside their island," said Foster. "I had to show some of them how to use elevators and escalators.
"So they're coming away from this tournament with such huge experience that they would never have got if they didn't play football."
Just one problem, FSM - who are not affiliated to Fifa - will have to wait for the international spotlight to come their way again.
Four years to be precise. Their next competitive game is scheduled for the 2019 Pacific Games, which take place in Tonga.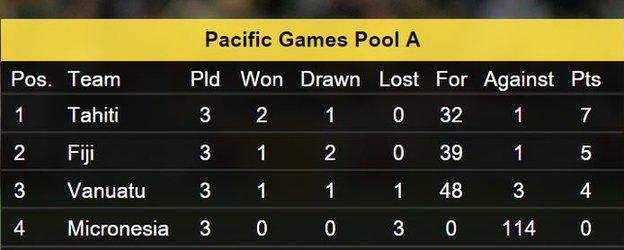 Interview by BBC World Service's John Bennett.
Download the World Football podcast to hear more from Foster and other great stories from around the globe.