Sandro: QPR midfielder can reapply for work permit
Last updated on .From the section Football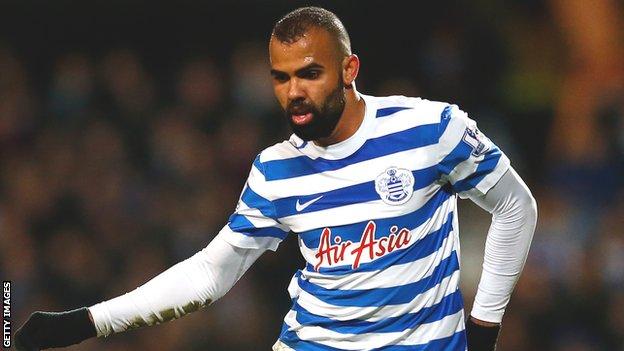 QPR's Brazilian midfielder Sandro will be able to apply for a new work permit "once clearance has been given by the football authorities".
The club, now in the Championship, had their sponsorship licence suspended by the Home Office, but it has now been reinstated.
The licence lets clubs apply for visas for players from non-EU countries.
Sandro joined QPR from Tottenham last summer, for a reported fee of £10m.
He made 17 appearances for the west London club but missed the last three games of the season, as Rangers were relegated from the Premier League, following his visa issues.
Last month the Loftus Road side denied Sandro had been deported from the United Kingdom.
The Brazil international tweeted last week to say: "Can someone let me know about my situation please!!!!!".