Andrew Lapping critical of Carlisle United statement claims
Last updated on .From the section Football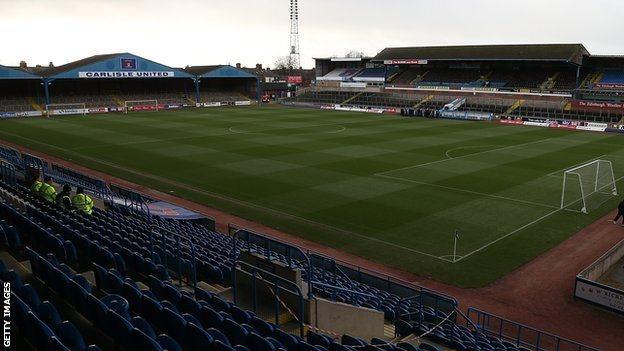 Carlisle United say plans to take on investment worth £1.26m from a group of potential financiers were ended after "concerns over financial commitment".
However businessman Andrew Lapping, who led the group's bid, says the claims by the Cumbrians are "bizarre, grossly unprofessional and simply libellous".
The club's statement states that funds pledged in paperwork were not backed up by due diligence investigations.
They also said specific requests for financial evidence were not met.
In three points set out by chairman Andrew Jenkins, the statement maintains there was a failure to agree specific criteria set by the football club's lawyers, and also says there were "serious reservations over the business practices employed by Mr Lapping and/or associates with his group."
Lapping's statement said in response: "For the last 12 months of my life I've worked diligently to put a plan in place which would provide initial financial investment for Carlisle United and a long-term structure and strategy to ensure the club was well-placed to pursue future success.
"It's clear they don't want me involved. I don't have a problem with that - but I do have a problem in having my integrity and motives questioned."
The interest from Lapping and his associates was initially made public early in the year, although that appeared to cool when it was revealed a mystery "billionaire" had expressed an interest.
In addition to the news on termination of investments plans, Carlisle also revealed the club will undergo an 'internal restructure', including the appointment of a new chairman and managing director to replace Jenkins and current MD John Nixon.