John Berylson: Millwall chairman writes off interest on loans
Last updated on .From the section Millwall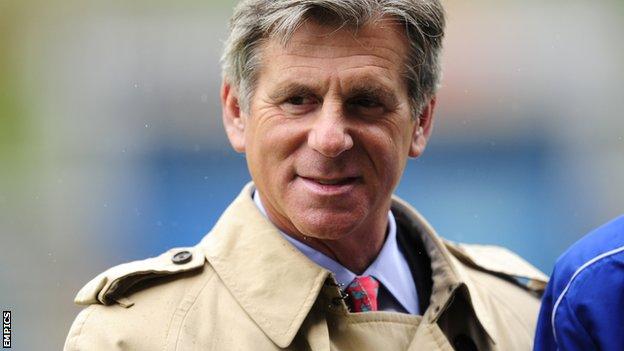 Millwall chairman John Berylson has written off £8.4m of accrued interest owed by the League One club to his company Chestnut Hill Ventures.
The American businessman has also agreed not to charge any further interest at the present time.
Meanwhile 'B' shares to the tune of £12.375m have been issued to provide funding for the club's ongoing losses.
"I have agreed to fund the club on an ongoing basis by way of shares and am as fully committed as ever," he said.
Berylson became Millwall chairman in October 2007, after Chestnut Hill Ventures had invested in the south London club six months previously.
Millwall supporter Peter Garston, who sits on the club's board, said the move "banishes any worries expressed by some fans".
"Once again it shows the board's financial commitment," Garston told the club website.
"I would like to thank John Berylson and the board for their continued unwavering support."