Inverness CT: John Hughes eyes Hammers in Europa League
Last updated on .From the section Inverness CT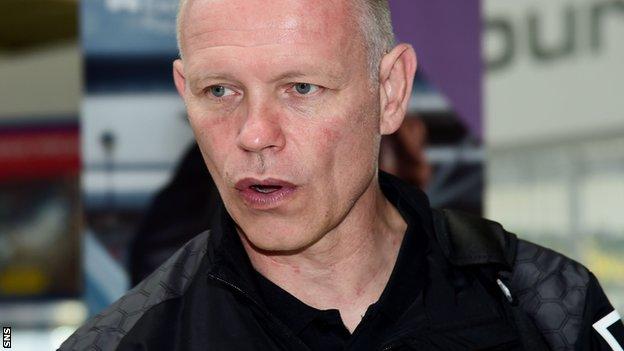 John Hughes has urged his Inverness CT players to produce a "heroic" Europa League display and set up a clash against West Ham.
"I'm intrigued to see how we do," said Hughes ahead of flying out for Thursday's encounter.
"We all know what the reward is: [a tie against] West Ham and that would be absolutely fantastic."
West Ham lead Malta's Birkirkara 1-0 from their first leg at Upton Park.
"I'd love to see the Inverness supporters strutting their stuff down in London," added Hughes. "But it's dangerous to look too far in front of us.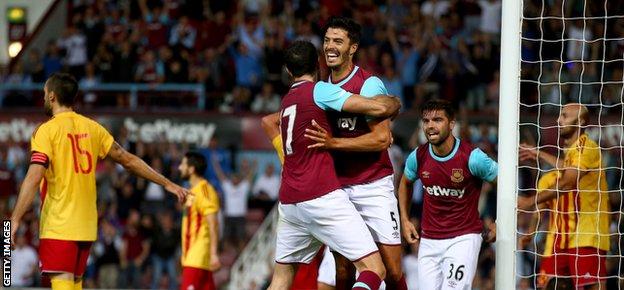 "It adds a little bit of spice to it; hopefully we can take care of business."
The Inverness CT boss believes they can overcome the Romanians and atone for a frustrating first leg defeat.
"We acquitted ourselves very well in the first game and should've taken something from it," he said.
"I think they're vulnerable and just got beat 5-1 a couple of days ago.
"But we have to be very cautious and can't go gung-ho and before we know it we've conceded and are chasing the game after that.
"We're going to be right in it and will have to carry a bit of luck; I expect it go right to the wire and down to the last 10 minutes.
"No matter how we go about the tie, someone's going to have to be a hero and come up with the goods. I'm confident we can do that."