Dan Mlinar: No need for World Cup break, says Millwall boss
Last updated on .From the section Women's Football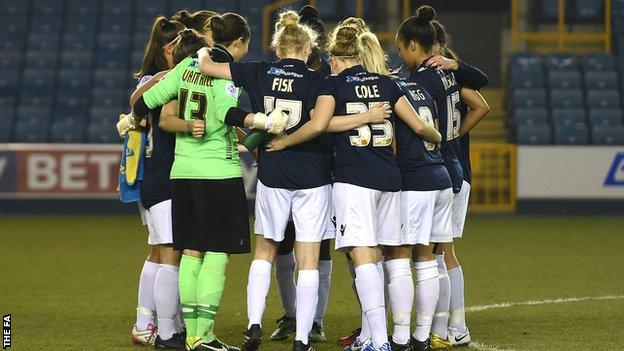 Women's Super League Two clubs may have gained from playing during the World Cup, says Millwall boss Dan Mlinar.
The Lionesses went 40 days without a match during the World Cup, despite only one WSL 2 player, Fran Kirby, being selected for the competition.
"I'm hoping that there's some long-term success from it, more kids playing and more interest," Mlinar told BBC Sport.
"I think with England's success, we should have played through it and jumped on the back of it."
The Millwall manager continued: "I don't think there was a need to stop in WSL 2, we should have kept going and maybe brought in more crowds and more fans.
"We could have showed them the good product of football we've got, and maybe we could get 10, 50 or 100 more fans."