Exodus Geohaghon: We must make Torquay United 'disgusting'
By Brent Pilnick
BBC Sport
Last updated on .From the section Football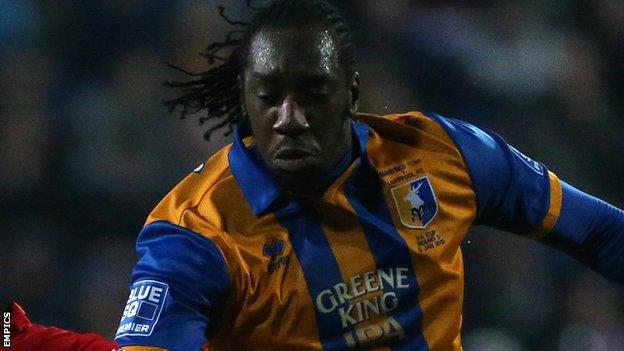 Exodus Geohaghon says Torquay United must make Plainmoor "disgusting" for visiting teams this season.
The 30-year-old centre-back his 20th club in league and non-league football.
"We've got to make this place a horrible place to come to because it's a far drive and nobody wants to come to Torquay," Geohaghon told BBC Sport.
"We've got to make them not want to come and when they come we've got to make it disgusting for them."
Geohaghon last played against Torquay during a short spell at Nuneaton last season when he was on the end wrong end of a 4-0 defeat.
But after a promising start Torquay's challenge fell away and the ended the season in 13th place in the Conference Premier.
And after a season of off-field turmoil with new owners,a new manager and a reduced budget, there are few tipping the Gulls to be in the National League promotion mix.
"It's going to be a very strong league. For everyone to write us off is probably the best thing for the boys, it takes the pressure away from them, they can go out and can play and we can get results and surprise some people," Geogaghon added.
"There's a lot of players with ability here, even though they're young.
"They've brought me in as an experienced pro to help them along and be that person, if needs be, to pick them up when they're down.
"Hopefully we'll come away and look at the first seven games and get as many points as possible, because we're here to compete, we're not here to get rolled over every week."