Algeria qualify for the 2015 African U-23 Championships
Last updated on .From the section Football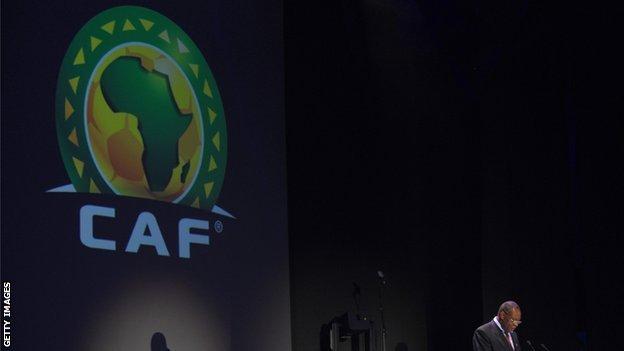 Algeria became the first team to qualify for the 2015 African Under 23 Championship in Senegal with a 0-0 draw against Sierra Leone in the second leg of their third round qualifier in Blida.
The Championships in Senegal will also serve as qualifiers for the Rio Olympics in 2016.
Sierra Leone chose to play their 'home' game in Blida in Algeria as they are unable to host matches due to the outbreak of the deadly Ebola virus in their country.
The fixture was brought forward to 25 July at the request of Sierra Leone's Football Assocation (SLFA).
Algeria join hosts Senegal at the finals.
The remaining six places for Senegal 2015 will be decided next weekend to complete the line-up for the final tournament scheduled for 28 November to 12 December.
The top three teams will represent Africa at the 2016 Olympic Games in Rio, and the fourth placed team will face an Asian side in a play-off.