Jersey Football Combination could set up business league
By Brent Pilnick
BBC Sport
Last updated on .From the section Football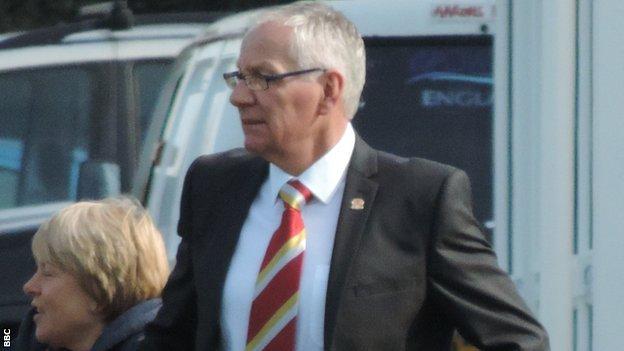 The new head of the Jersey Football Combination says he would like to start a business and social league.
Charlie Browne took over as the island league's president last week, succeeding Tim Darwin in the role.
"Businesses are having games together and really enjoy it without the restrictions of things like suspensions," Browne told BBC Sport.
"I'm looking down the road to a social and business league. I'll be knocking on doors and asking what they want."
Browne has already led significant change in his first week in charge, with all 16 clubs will playing each other once in one division this season before the league splits in two.
He has also said that the island's cup competitions need "streamlining" and that the league should work its fixtures around the island's Championship rugby club, rather than trying to compete against it.
"I think the landscape in football will change, we'll start to see social, and business leagues coming up," Browne added.
"It's exciting times ahead. This league is 40 years old and I believe that life starts at 40. It needs change, they want it, so let's go for it."