Doncaster Rovers Belles: Glen Harris set to face daughter Martha
Last updated on .From the section Women's Football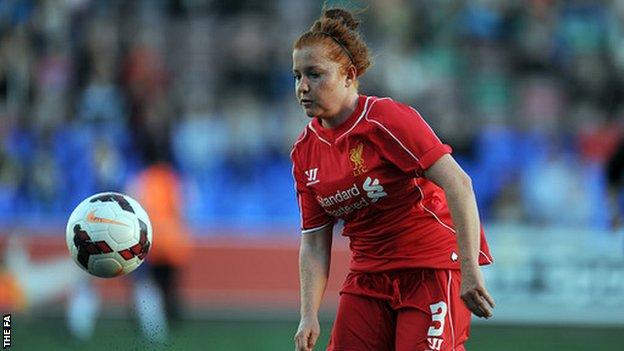 Doncaster Rovers Belles manager Glen Harris says it will be a "strange feeling" when he faces his daughter in Thursday's Continental Tyres Cup tie with Liverpool.
Martha Harris, 20, signed for Liverpool last season, having previously played under her father at Lincoln Ladies.
"She's got a job to do for her team and I've got a job to do for my team," Glen, who was appointed by Doncaster last December, told BBC Sport.
"We'll both go about it the right way."
He added: "It's going to be a strange feeling on the sidelines."
The match will be the first time time the two sides have met competitively this season, with Liverpool playing their league football one division higher than Doncaster in Women's Super League One.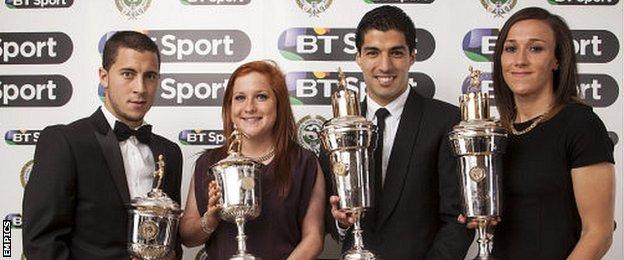 Martha, an England Under-23 defender, says she is looking forward to seeing if she can get the better of her dad.
"We played them in a pre-season friendly at the start of the year and we went 1-0 up, so I had a bit of a joke with him on side-line," she said.
"Then they ended up equalising so it was a bit awkward."
For Glen, who helped shape the early part of his daughter's football career, he says there will be a mixed reaction if she scores during the match.
"At the end of the day I want her to do well, but obviously I hope she doesn't do so well against Doncaster on Thursday.
"If she scored it would be great - as long as we get two at the other end, I wouldn't mind."
Despite the family connection, Martha insists there will be no swapping tactics ahead of the game.
"He tries to get a bit out of me because he thinks I'll give it away but I think we both just try to be as professional as we can and don't really talk about it," she said.