Faustino Asprilla, a drunken mate and a lost show horse
Last updated on .From the section Football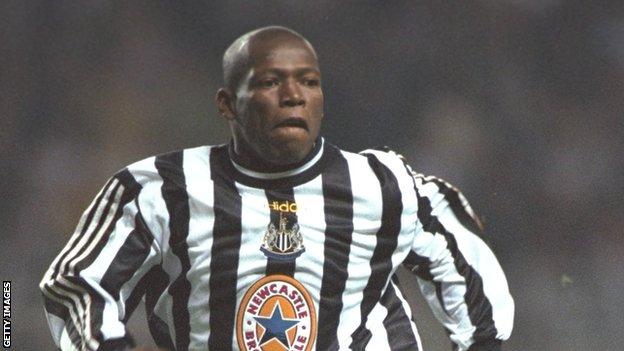 Faustino Asprilla, a £44,000 show horse and a drunken mate might sound like the start of a joke but it was anything but to the former Newcastle striker.
Asprilla, who is also a former Colombia international, lent the horse - named Lucas - to a friend.
Unfortunately the friend ended up giving it away after drinking too much at a party following a parade at the Buga Fair.
Lucas went missing on 17 July and so desperate was the 45-year-old ex-Magpie to be reunited with him that he offered a £1,090 reward for information leading to the horse's return.
Valle del Cauca regional police chief Fernando Murillo told Bogota daily El Espectador that Lucas was eventually found in a stable in the town of Florida.
"It had been left there by some people we are now seeking," said Murillo.
"What really happened was that 'Tino' lent the horse to a friend who, in a drunken state, had given it away to two young men."
Asprilla, who became a cult hero at Newcastle during a spell with them between 1996 and 1998, had lent his friend the horse so he could ride it at the fair, which was attended by 2,500 people.