Douglas Park steps down from Rangers board
Last updated on .From the section Football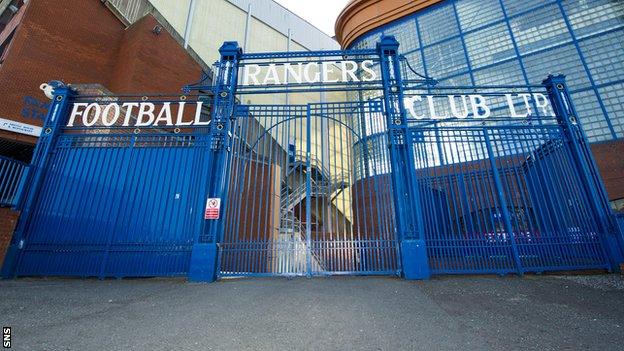 Douglas Park, part of the consortium that helped Dave King wrestle control of Rangers, has stepped down from the board of directors.
He said he was unable to continue his role due to other commitments.
The move comes days after his company Park's of Hamilton were reinstated as the club's official bus provider.
"Mr Park feels he cannot at this time make a full contribution to the running of the club and company because of other commitments," said the club.
He told the Rangers website: "I would like to put on record that although I held the position as director for only a short period of time it has been an honour and a privilege to serve the club and I will always be proud of the part I played in bringing this great institution back into the hands of those who have its best interests at heart.
"I am confident that going forward the club is in good hands and will offer all my support to the board in pursuing what is best for the club."
He will be replaced by his son, Graeme.
Park was one of the Three Bears - along with George Taylor and George Letham - who purchased 19.5 per cent of Rangers stock in January, and provided a £1.5m loan to the club in March.