Championship clubs weigh up Premier League gamble
Last updated on .From the section Football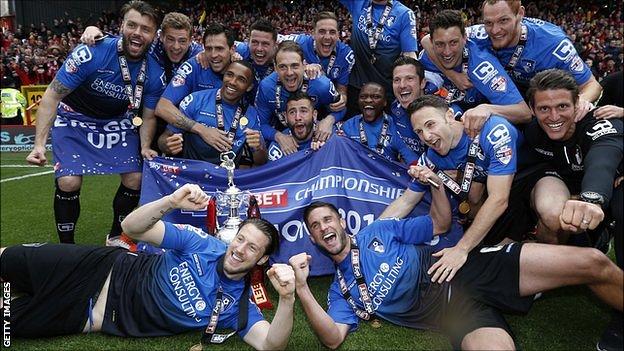 Championship clubs are sacrificing short-term profit in order to chase a lucrative place in the Premier League, according to new research.
Only 12% of Championship clubs surveyed expect to make a profit in 2015-16.
The new Premier League broadcast deal comes into effect in 2016 and will earn even the relegated teams £100m.
"The ground-breaking TV deal has got football clubs excited about their financial prospects," said Ian Clayden of BDO LLP, who conducted the study.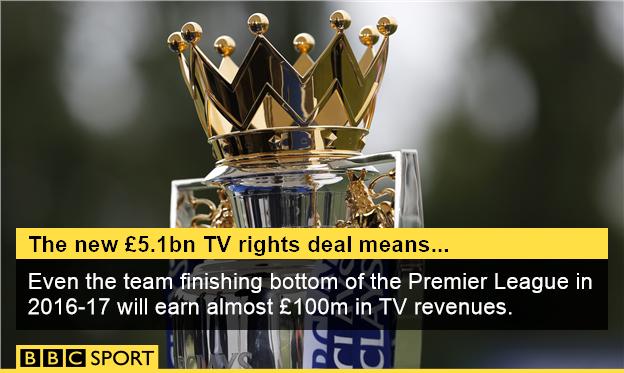 Their report also says a combination of new Financial Fair Play rules and enhanced parachute and solidarity payments "has prompted clubs to invest in player transfers and, where possible, wages, in order to either gain promotion or avoid relegation".
By contrast, 92% of Premier League clubs "expect to make a profit before player trading for their next accounting period", but speaking to BBC Radio 5 live, a trio of Championship managers warned against chasing the dream.
"I think that clubs have got to be careful," said Blackburn boss Gary Bowyer.
"My concern is that only three teams can get promoted and a lot of people are putting a hell of a lot of money in and putting their clubs at risk."
Birmingham boss Gary Rowett warned that all clubs need to "cut their cloth accordingly".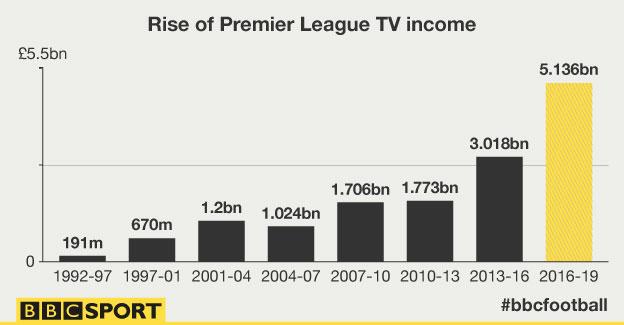 He added: "Different pressures come with that spending. If you look at Derby this year and Middlesbrough, having missed out narrowly last year, it's about building something with intrinsic value within your squad.
"They are doing that to get up this season. That's the pressure that some of those teams will be under."
The new £5.1bn Sky and BT Sport three-year broadcasting rights deal, commencing in 2016-17, represents a 70% increase on previous arrangements and will add an average of about £30m in annual revenue per Premier League club.
Burnley boss Sean Dyche, whose club were relegated from the Premier League last season, says he has noticed a significant increase in spending in the Championship this summer.
"There are clubs who have got owners who consistently throw money at the club," he told BBC Sport. "Steve Gibson at Boro has been incredible supporting them financially. It's different at Derby with Mel Morris who seems he is putting money into there.
Chasing the dream - BDO study ahead of 2015-16 season
"English Premier League and Championship clubs are making an informed sacrifice of short-term profits in order to lay the foundations for long-term profit sustainability under the new regime of enhanced domestic and international TV rights revenues."
"I think they have taken the spending to a new level, certainly the Championship spending and the wages to boot. It does increase the challenge on clubs like our own."
Outside of the top two divisions, the BDO report says: "Only a third of clubs in Football Leagues One and Two and half of the Scottish Premiership expect to make a profit.
"As a result, the need for support from investors has increased in the last 12 months as 65% of clubs continue to be dependent on their principal shareholder - up from 60% last year."