Steven Reid: Premier League player to Reading first-team coach
Last updated on .From the section Reading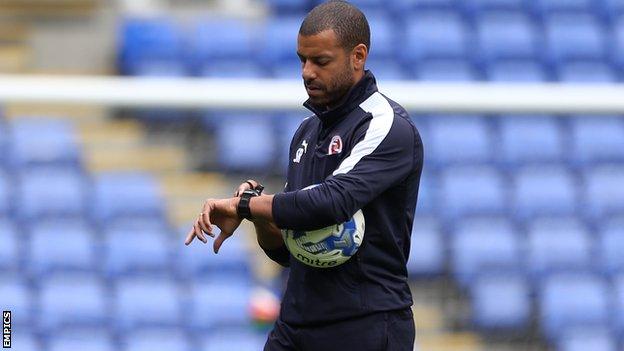 Three months ago Steven Reid was making his final professional appearance as Burnley won 1-0 at Aston Villa on the last day of the Premier League season.
The former Blackburn and Millwall utility man played for Clarke during his 18-month tenure at West Brom.
Speaking to BBC Berkshire, Reid, 34, talks about his new off-pitch role.
On his new job
"I've obviously got input into certain things, that's why I've been brought in.
"I think he's (Clarke) going to be keen to know my opinions on certain things, otherwise I don't think I'd be stood here.
"Hopefully I can have that positive influence, with one or two of the younger lads coming through but also the experienced ones as well.
"I've recently retired and hopefully know what it takes to get to that next step of the Premier League and stay there for a long time."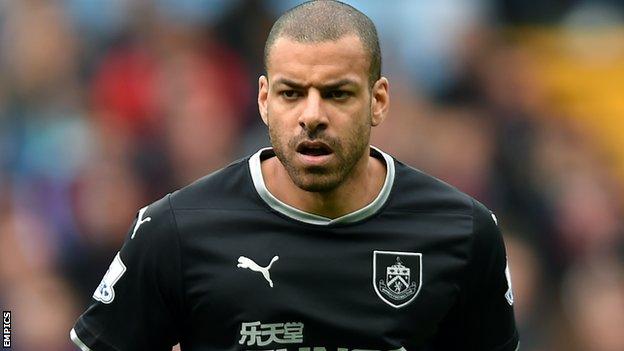 Relationship with 'the gaffer'
"I still call him gaffer, I think that's always going to be the case.
"Even somewhere down the line where maybe our paths go different ways I think I'll always refer to him as the gaffer.
"I've got that respect for him, from day one of him being my manager at West Brom all the way through. I stayed in contact long before this opportunity even came about, and I don't stay in touch with many players or managers.
"He's been a voice and an opinion that I've always valued."
Why Clarke is the man for the job
"He has experience and won silverware as a head coach (at Chelsea), and West Brom had their highest-ever Premier League finish when he was manager.
"At the time I felt he unfairly lost his job, which I still stick by, and his CV speaks for itself.
"Hopefully he can get the best out of the group here."
Reading's pre-season results
8 July: Thai All Stars 2-2 Reading
21 July: Bristol Rovers 0-2 Reading
24 July: Reading 1-1 Swansea
27 July: Crawley 1-0 Reading
1 August: Reading 0-0 Espanyol
Pre-season
"There have been pre-seasons where you've lost every game and got off to a great start so it's no reflection, fingers crossed, on how the season's going to start.
"The senior boys have been first class, I've got to say that.
"The newcomers have been superb but I think one or two of the younger lads have also planted a seed into the gaffer's mind as well, they've been really impressive.
"It would probably be unfair to name names but maybe they can do a job this season."
Promotion?
"I hope so. I think the squad of players are more than capable and can achieve whatever they want to achieve.
"There are a lot of lads that have played Premier League and international football so it's all about getting off to a good start and keeping that momentum going.
"We're starting to get that strength in depth and a couple of the signings have been impressive from day one, so hopefully with one or two more additions we can have a squad strong enough to compete."
Reid was speaking to BBC Radio Berkshire's James Wilder.