JJ Hooper: Cheltenham Town deal for forward falls through
Last updated on .From the section Football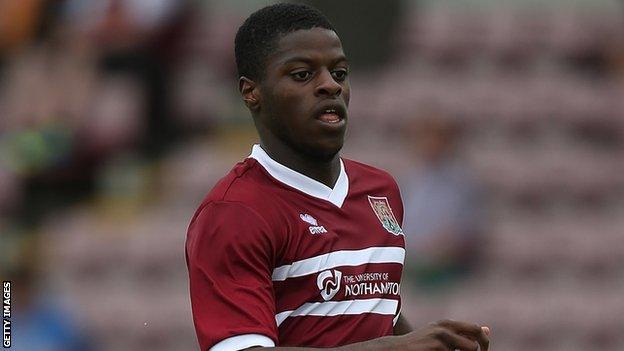 National League side Cheltenham Town's deal for forward JJ Hooper has fallen through.
He had been due to complete a deal with Cheltenham on Thursday having agreed terms but has chosen to look elsewhere.
"It's a strange situation and one that has never happened to me before," admitted Cheltenham Town manager Gary Johnson.
"JJ was due to come in after giving our secretary (Paul Godfrey) all his details for the contract. Paul told him to come in after training and it'd all be ready for him. He trained well, but then he didn't come in.
"I was in a dentist's chair for a couple of hours and when I came out of it, people were wondering where he was. I made a couple of calls to him and to his agent, but he was AWOL and then you start worrying about people.
"Word got back that he had a family emergency, but it then emerged in a text from him five hours later that he had an offer from another club and he'd like to go and see the club to see what the situation is.
"The minute I lose trust in someone and if it's not quite right, that's it. He asked if I would wait for the weekend so he could speak to the other club and I said no because it's disrespectful to me and the football club given the situation. So I made his decision easy and said Cheltenham Town Football Club was no longer an option for him.
"This won't affect any of us on the evening of the first match and it may be a blessing in disguise. We wish JJ Hooper all the best, but Cheltenham isn't a club he can come back to."