Premier League: Spurs pre-season schedule 'extraordinary'
By Alistair Magowan
BBC Sport
Last updated on .From the section Football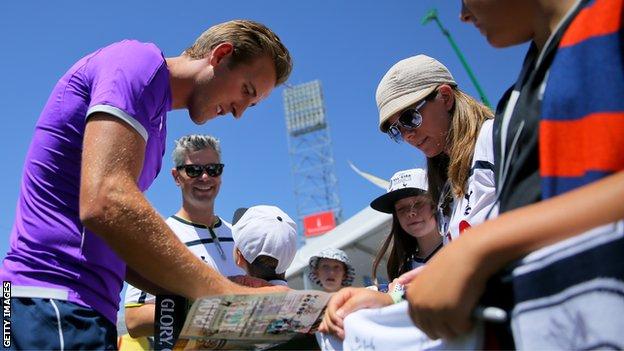 Tottenham's decision to play two overseas friendlies just days before the Premier League season was "extraordinary" - according to a former top-flight fitness coach.
They play Manchester United at Old Trafford on Saturday at 12:45 BST.
Ex-Liverpool fitness coach Darren Burgess also said long-haul pre-seasons "risk soft-tissue injury and fatigue".
Spurs also played in the US during the summer, losing 2-1 to MLS All-Stars on 30 July.
"The last week coming into the season should very much be a taper week where you bring the training volume down but keep the intensity," Burgess said.
"But it's hard for the players because they are naturally competitive and in that last game they will want to try and win a spot in the team."
The Australian added: "If you get off to a flying start to the season, it's so important in avoiding relegation or winning the league. By October or November, what you do in pre-season becomes largely irrelevant, because you get fitness from the games."
Miles travelled ahead of opening games
Manchester United 11,000 v Tottenham 10,660
Chelsea 9,800 v Swansea 1,900
Arsenal 13,500 v West Ham 6,450 (in Europa League)
Stoke 14,400 v Liverpool 21,800
West Brom 10,000 v Manchester City: 22,300
Not including club's post-season tours
Manchester City and Liverpool have both played in Australia and Asia, while Arsenal visited Singapore and Chelsea and Manchester United visited the United States.
City midfielder Fabian Delph suffered a hamstring injury in Australia in July while Liverpool's Joe Allen also suffered a similar muscle problem after returning from Liverpool's pre-season tour, which also included Helsinki.
Burgess, who now works for AFL team Port Adelaide, believes teams travelling shorter distances will be in better condition for the new campaign.
"I did three pre-seasons at Liverpool [in 2010-2012] where we went to Switzerland for the first season, Asia in the second and America in the third," said Burgess.
"There is no doubt that from a freshness point of view, staying in Europe gave our players an advantage.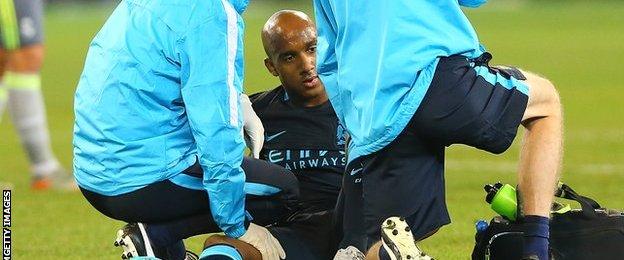 When did clubs last play overseas?
Champions Chelsea played their last pre-season game in the United States on 29 July, four days before they were beaten 1-0 by Arsenal in the Community Shield.
Jose Mourinho's team face Swansea at home on Sunday with Gary Monk's side limiting their warm-up games to Germany and England.
Liverpool are away at Stoke the same day with the Potters arriving home from pre-season games in Asia earlier than Brendan Rodgers' team.
Manchester City, who travel to West Brom on Monday, returned to England on 29 July from Vietnam, 10 days after the Baggies played their last overseas game. Manuel Pellegrini's side also spent in Germany last weekend, facing Stuttgart.
Manchester United's last overseas pre-season match was in Chicago on 30 July.