Reece Oxford, Twitter & ignoring your own hype
By Matt Bloomfield
Wycombe Wanderers midfielder
Last updated on .From the section Football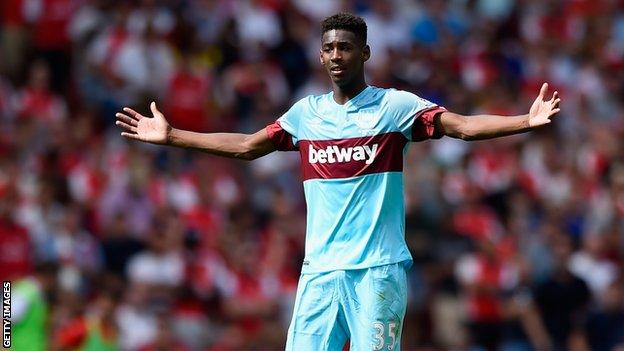 There has been a lot of talk about 16-year-old Reece Oxford since he made his full Premier League debut in West Ham's 2-0 victory over Arsenal on Sunday.
I watched the game and was astounded with the maturity in the England Under-17s captain's play. He is a young lad with a huge amount of potential and the spotlight will now truly be on him.
The way he deals with being in the spotlight will have a big bearing on his continued development - he will need to call on all of that maturity.
Every young person these days is on social media, including Oxford.
It's not like the current generation of footballers where there is still a split between those who embrace social media and those who prefer not to. A by-product of this is that the young players can read everything that is being said about them.
You leave yourself open to both praise and derision, so you need to be careful how you handle yourself on a worldwide platform.
Fan Fever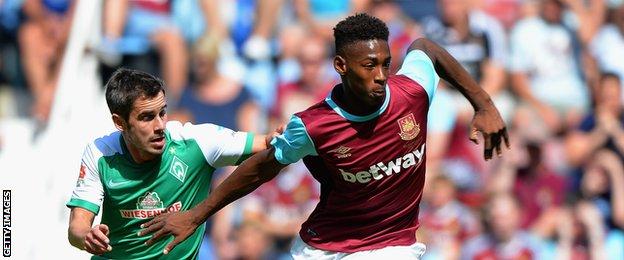 There is nothing more exciting to a football supporter than a young player breaking into the first team who is going to go on to great things, and rightly so. We all like to see our own doing well.
The expectation levels put on these players goes through the roof at the first sign they could be something a bit special.
Although these expectations can be hard for a young player to carry around with them, I also believe that most of the time they don't think too much about it.
The really young players breaking through at 16, 17 or 18-years-old just want to get out there and play. They don't have any fears or anxieties.
Jordon Ibe, now at Liverpool, broke into the Wycombe first team at 15 and didn't think or care about all the talk and speculation about him. He loved his football and his ability and strength at such a young age was scary to see.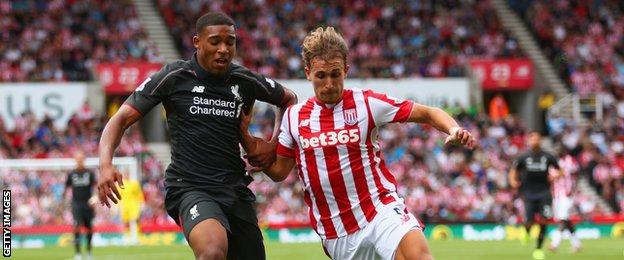 Sometimes, once a player gets past 20 or 21, they start to know about the money side of the game and the riches that are out there. Their heads can be turned and they can believe more of the hype.
They know more about life and how important a move could be to both their careers and their lives outside of football.
Nurturing future stars
When I was at Ipswich and getting picked to play for the England youth teams there was a lot of talk about a few players in our youth team who were "destined for big things".
It was before social media had taken off so there was only the local papers and a website or two that would discuss our futures, there wasn't nearly as much scrutiny on young players as there is now.
Myself, Darren Bent and Darren Ambrose broke into the reserve team at 16 and were regularly training with the first team.
Our careers took different paths from then on but we were all given the perfect grounding at Ipswich.
At no stage would we have been allowed to believe all the hype that surrounded football. The work ethic that was instilled in us then I still carry with me in my career today.
From his post-match interview Oxford sounds like a lad who is loving his new found first-team career. Long may it continue.