Chris Powell: Huddersfield Town need to get season going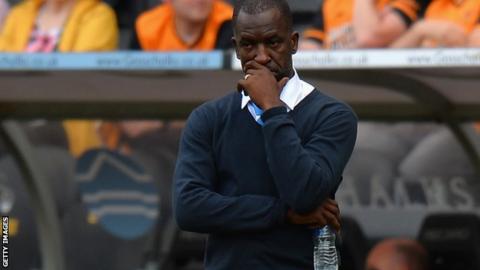 Huddersfield boss Chris Powell believes his team have to start getting results or find themselves in "a dogfight".
The Terriers lost 2-1 to League Two club Notts County in the Capital One Cup on Tuesday, after losing 2-0 at Hull City on the opening day of the Championship season.
"They're good enough but they need to get going now or we find ourselves in a dogfight," he told BBC Radio Leeds.
"We have to come out fighting and show some character."
He added: "Our fans pay their good money and they want to see their team win. They will accept it when they see their team really at it.
"We know we have to turn up on Saturday (at home to Blackburn). We need to get something from that game."
After Blackburn's visit, Huddersfield - who finished 16th last season - host Brighton next Tuesday.