Torquay look to add more experience to youthful squad
Last updated on .From the section Football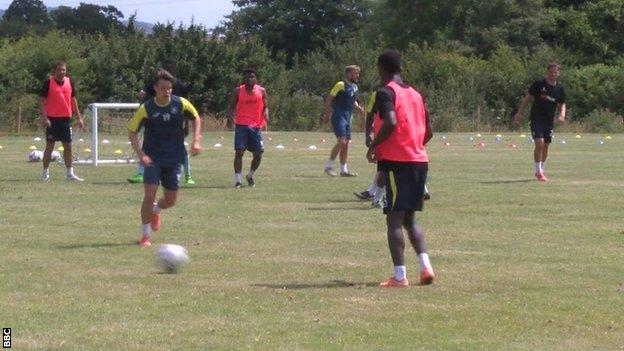 Torquay assistant manager John Ramshaw says the National League side is 'actively looking' to add experience to its extremely young squad.
"It's a very young side and an old head wouldn't go amiss," he told BBC Devon.
"We are working towards that - just that little bit of experience to help pull this young side together,"
Torquay have brought in 14 new players since Paul Cox took over as manager in the summer, but apart from Geoghaghon, all have have been in their early twenties.
"From one side of the coin it's a new broom that sweeps clean and they're new faces and people you can mould into your pattern of play," Ramshaw added.
"But on the other hand it is a big ask and a lot of the side haven't played together before
"That's what we've got to work on over the next couple of months, gelling this team together and then putting out 11 bodies every Saturday who will play as a team."