Ricardo Moniz: Notts County boss 'ashamed' by defeat at Oxford
Last updated on .From the section Football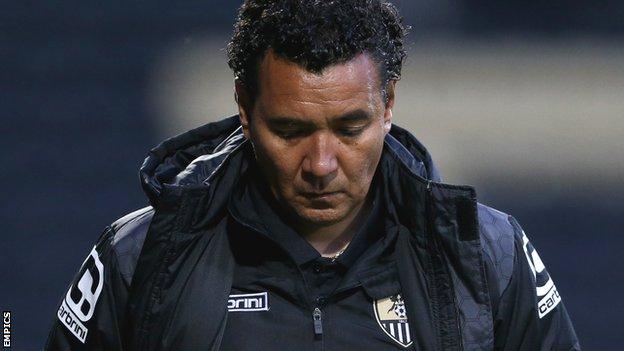 Manager Ricardo Moniz says he is "deeply ashamed" by Notts County's defeat at Oxford United on Tuesday.
Moniz told BBC Radio Nottingham: "It is the biggest disappointment since I have been here. I have no words for this.
"I am responsible for this but the defence has to be responsible and we all have to be responsible ourselves. It's a big shame."
Notts began the season with a 2-0 win at Stevenage and followed that with a 2-1 victory at Championship side Huddersfield in the League Cup.
But two defeats have followed and Moniz says he is more disappointed at what he saw at Oxford than when the club were relegated to League Two by Gillingham at the end of last season.
"At Gillingham last season we did what we could, but now we did not do that," Moniz continued.
"That's the biggest disappointment. I will hold myself responsible and want to protect the players, but today I was absolutely ashamed - all the consequences are for me.
"But in the back four we gave the ball away. It is a repetition of a lack of confidence and the whole team drops down."