Matt Crooks: Accrington midfielder 'could be a millionaire'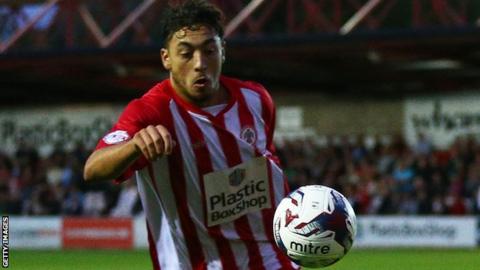 Accrington midfielder Matt Crooks could be a millionaire if he worked on his game, says Stanley boss John Coleman.
Crooks joined in February after his release from Hartlepool and scored his second goal of the season in the 1-1 draw at Notts County.
The 21-year-old, who spent time on loan at Stanley before his move, has also played has also played as a defender and a striker at the club.
"I thought he had a smashing game," Coleman told BBC Radio Lancashire.
"There are just a couple of things he could iron out of his game and he'd be a millionaire, because there are millionaires who haven't got his talent or his physique.
"I'd like to see people like that get rewarded."