Celtic: Eric Riley to step down from finance director role
Last updated on .From the section Football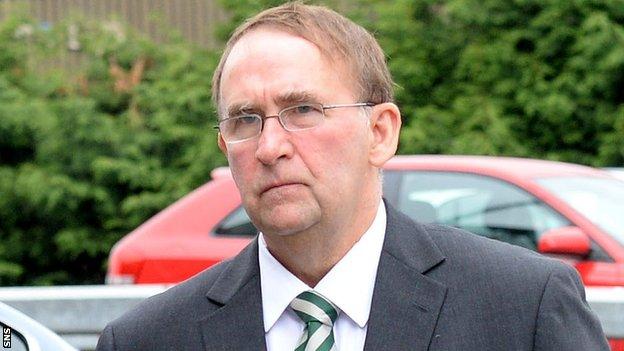 Eric Riley is leaving his role as Celtic's finance director later this year, the club has announced.
He will take on the role of non-executive director of the company from January until June and Celtic are now looking for a new finance director.
Riley was diagnosed with Parkinson's disease and prostate cancer in 2011.
"We would like to thank Eric for his huge commitment to the company as financial director," said Celtic chairman Ian Bankier.
"Eric has served Celtic with distinction for over 21 years and will continue to do so until his retirement from the company.
"During his time here, he has played a vital role in the development and growth of the company and has also made a very meaningful and unstinting contribution to the successful promotion of the game in Scotland.
"We are grateful that Eric has agreed to stay on the board until the end of the financial year.
"The company and the new financial director will greatly benefit from his knowledge and experience during this period."