Sandro must fight for QPR place, says manager Chris Ramsey
Last updated on .From the section Football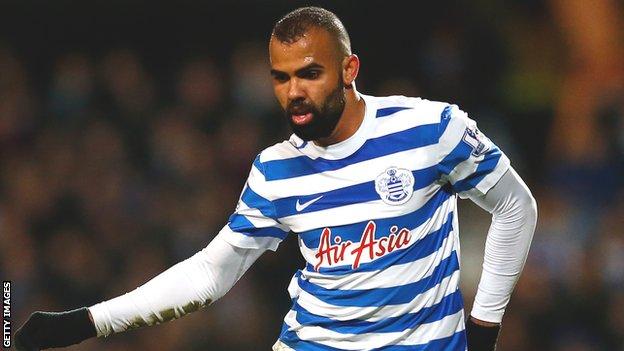 Brazil international Sandro will not go straight back into the Queens Park Rangers first team after resolving his visa issues, says boss Chris Ramsey.
The 26-year-old midfielder is set to return to the UK on Friday.
Sandro has not played since May, when the R's were advised not to pick him because of a work permit issue.
"We have to make sure there is a meritocracy at the club and people have to fight their way in," Ramsey told BBC London 94.9.
"He won't come straight back into the team. Once you create that competition, I think the standards will go up even more."
Sandro joined QPR from Tottenham last summer for a reported fee of £10m.
He made 17 appearances for the west London club but missed the last three games of the season, as Rangers were relegated from the Premier League, following his visa issues.
Sandro has since been in Brazil but last month the R's said he would be able to apply for a new work permit "once clearance has been given by the football authorities".
The Championship club had had their sponsorship licence - which lets clubs apply for visas for players from non-EU countries - suspended by the Home Office, but it was reinstated last month.