Joe Quigley: Torquay's Paul Cox praises Bournemouth striker
By Brent Pilnick
BBC Sport
Last updated on .From the section Torquay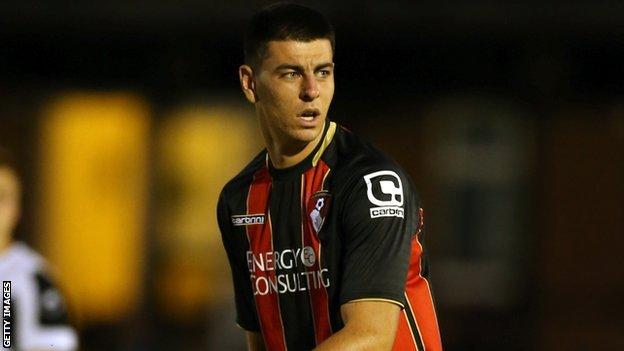 Torquay United boss Paul Cox says the potential of on-loan AFC Bournemouth striker Joe Quigley's is "frightening".
"When you think of his age and some of the players we've got who are around the same age, the potential in the lad is frightening," Cox told BBC Sport.
"Joe had his best 45 minutes for us in the first half against Grimsby and he's starting to understand what he can become," the Torquay boss added.
Quigley and team-mate Josh Carmichael are coming towards the end of one-month loan spells at the National League club and Cox is hopeful he can extend their stays.
"We've got to be respectful that they're Bournemouth's players and we've got to see if they want us to carry on with their education at the minute," he said.
"I think they're improving, but it will boil down to things like finance, whether the lads want to stay, and whether Bournemouth want to keep them as to whether the players will ultimately stay with us."