Celtic success about more than results, says Ronny Deila

By Alasdair Lamont
BBC Scotland
Last updated on .From the section Celtic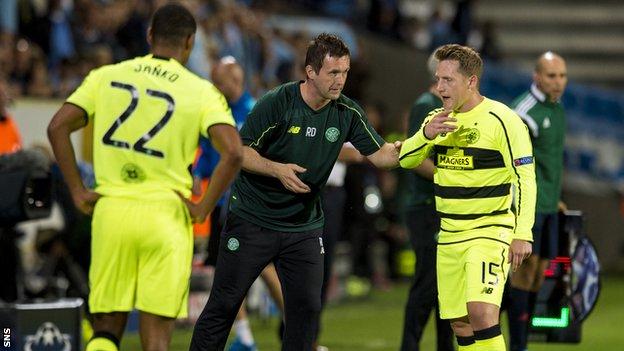 Celtic manager Ronny Deila believes "smart" people will judge his success on areas other than just results.
And the Norwegian has vowed to lead Celtic to the Champions League during his time at the club.
Defeat by play-off opponents Malmo on Tuesday consigned the Scottish champions to the Europa League.
"You can't say the season is gone," said Deila. "We have so much more to play for but very disappointed because this was a big target for us."
Deila admitted his team had been too passive in trying to protect a 3-2 lead against Malmo but dismissed the notion the season could not now be successful.
Celtic will now play Ajax, Fenerbahce and Molde in the Europa League.
"I don't think a very smart person is judging only on results," he explained. "People who succeed in life judge progress in many ways.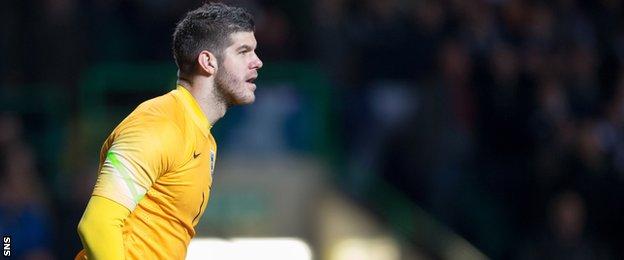 "This club is one of the best-driven clubs in the world. We're developing young players, we're taking in players and developing them and selling them for a lot of money and we win so many titles in Scotland.
"If you want to be negative, you can have it in that way (judged on Champions League), but for me it's much more than one thing.
"I think we're going to be in the Champions League when I'm the manager.
"Now, I think, we are closer. Next year, hopefully we get a new chance."
Deila insists there was no need to clarify anything with his players regarding his description of them as "scared" in the defeat by Malmo.
However, he acknowledged: "I think scared is maybe not the right word. I think we went out and protected something, instead of attacking something.
"So it's like we had something to lose, not something to win.
"I have to learn. I'm a young manager as well. This is my mistake that we're not ready."