Garth Crooks's team of the week: Ayew, Lanzini, Williams, Bolasie, Sinclair
Last updated on .From the section Football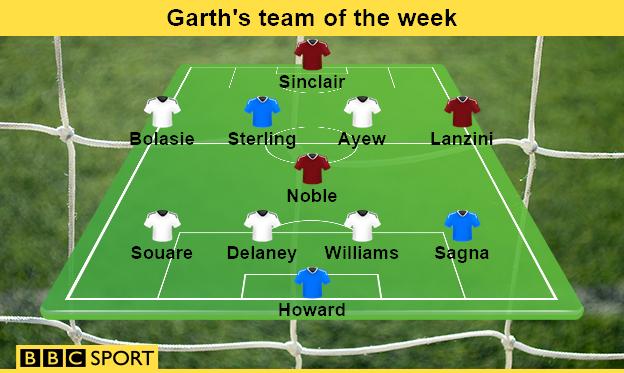 Four games played, four victories, 10 goals scored, none conceded.
The weekend was further improved for Manuel Pellegrini's side as Chelsea and Manchester United both suffered 2-1 defeats, going down to Crystal Palace and Swansea respectively.
Arsenal ground their way to a narrow win over 10-man Newcastle, while Tottenham and Everton cancelled each other out in a goalless stalemate.
West Ham emerged from Anfield with a league win for the first time since 1963 as they ruthlessly punished the Reds' defensive errors to run out 3-0 winners.
What do you make of my selections?
GOALKEEPER - Tim Howard (Everton)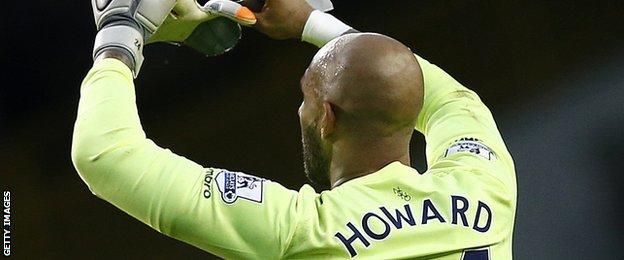 Tim Howard has been doing this job for a long time. Last season, after a punishing World Cup, the USA captain looked rather fatigued at times. He now appears back to his best.
Tottenham hurt Everton on a number of occasions, but they still couldn't get past Howard. The 36-year-old made notable saves from Harry Kane, Ryan Mason and Nabil Bentaleb.
All the talk before this fixture centred on Everton defender John Stones and speculation linking him with a transfer to Chelsea.
After the game the Everton fans weren't talking about youngster Stones, but hailing the heroics of veteran keeper Howard.
DEFENDER - Bacary Sagna (Manchester City)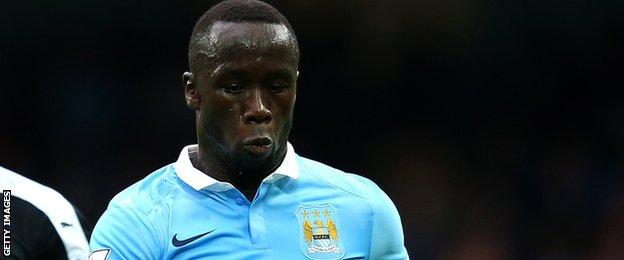 A few pundits thought Pellegrini's judgement was impaired when he decided to take Bacary Sagna to Manchester City.
But the former Arsenal defender was, once upon a time, regarded as one of the best right-backs in the Premier League.
Against an admittedly outclassed Watford, the 32-year-old Frenchman still looked like he has plenty to offer. He provided a wonderful ball for Raheem Sterling's opener at the Etihad.
DEFENDER - Damien Delaney (Crystal Palace)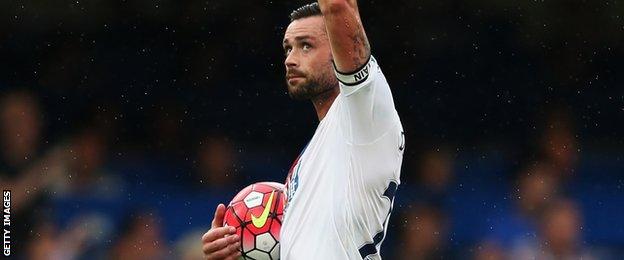 Wasn't it lovely to see a centre-back and centre-forward having a good old-fashioned tussle - and referee Craig Pawson letting them get on with it?
It is not often you see Diego Costa out-battled in a head-to-head contest, but I definitely gave the verdict to Damien Delaney on points. The Crystal Palace captain was brilliant throughout the match in every department.
DEFENDER - Ashley Williams (Swansea)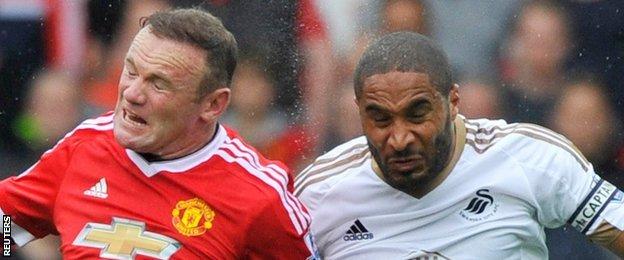 The battle between Wales captain Ashley Williams and his England counterpart Wayne Rooney was a fascinating one.
Rooney always looked dangerous but Williams never looked fazed by his presence.
The telling moment came late in the second half when Rooney looked certain to equalise before Williams rescued the situation without conceding a penalty. It was a critical incident in the match.
DEFENDER - Pape Souare (Crystal Palace)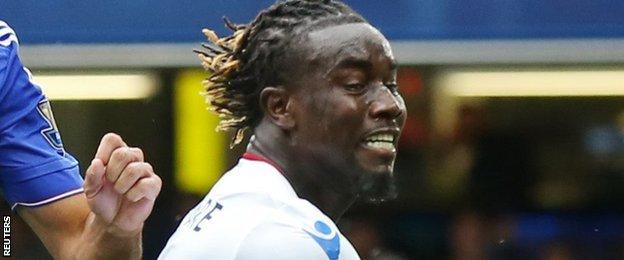 I was really impressed with both Crystal Palace full-backs against Chelsea. I still can't work out what Joel Ward was doing in the opposition six-yard box in open play to score the winner. However, it was the sheer athleticism and endeavour of Pape Souare that got me on the edge of my seat.
I sat directly behind the Palace dug-out at Stamford Bridge and witnessed the havoc Yannick Bolasie and Souare caused the Blues. Souare gets better every time I see him.
MIDFIELDER - Mark Noble (West Ham)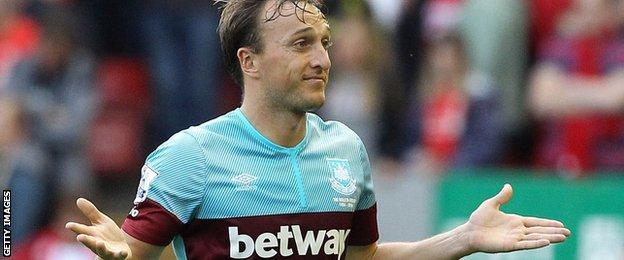 This is the first time I have selected a player for my team of the week that has been sent off.
The reason is simple. Mark Noble should never have been sent off in the first place.
The West Ham skipper had a fabulous game. He never stopped competing, but his team's magnificent victory over Liverpool was sullied by referee Kevin Friend's poor judgment.
We all make mistakes - I just hope Friend recognises his error and puts it right. This player doesn't deserve to miss any more match time for a perfectly clean tackle.
MIDFIELDER - Manuel Lanzini (West Ham)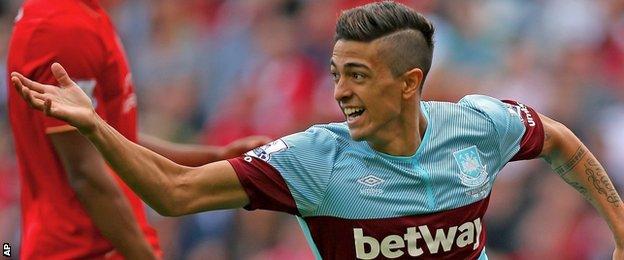 I'm not sure just how much Dejan Lovren and his Liverpool team-mates knew about Manuel Lanzini before the fixture against West Ham. Based on the evidence of the match, I suspect it wasn't very much.
The way Lanzini skipped around Lovren to assist in West Ham's second goal was embarrassing for the Liverpool centre-back.
The Argentine terrorised Liverpool throughout the impressive victory, giving Reds' boss Brendan Rodgers a very uncomfortable afternoon.
MIDFIELDER: Andre Ayew (Swansea)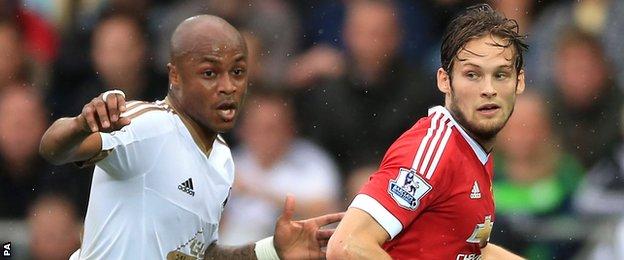 I saw this lad make his debut for Swansea against Chelsea at Stamford Bridge on the opening day of the season and he was impressive then.
Against Manchester United he was even better.
The Ghana international joined the Swans on free transfer - now that's what I call value for money.
MIDFIELDER: Raheem Sterling (Manchester City)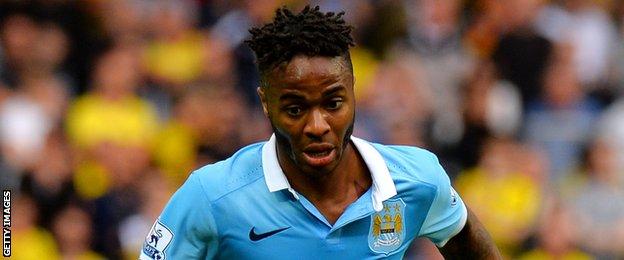 I don't know what the fuss is all about. Every so often a British player comes along that demands an outrageous price tag.
Rio Ferdinand was one such player and Wayne Rooney was another.
I admit they are rare but Manchester City knew that if they were serious about regaining the Premier League title then they had to do something audacious to achieve it.
It was a bold move to target Liverpool's best player in order to achieve their ambitions.
Raheem Sterling insists that his move was not about money, but instead about winning trophies. If he continues to do what he did against Watford - adding goals to his repertoire - he is guaranteed both.
MIDFIELDER - Yannick Bolasie (Crystal Palace)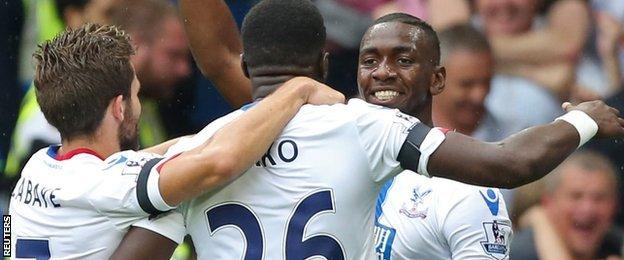 From the moment, 55 minutes into the win over Chelsea, that manager Alan Pardew signalled to Yannick Bolasie that he was about to let the winger play his part, he looked like a man on a mission.
He was simply sensational. He set up Palace's first goal for Bakary Sako and then did the same for Joel Ward's winner.
The winger had recently returned to first-team duties from compassionate leave but showed Chelsea no compassion whatsoever.
STRIKER - Scott Sinclair (Aston Villa)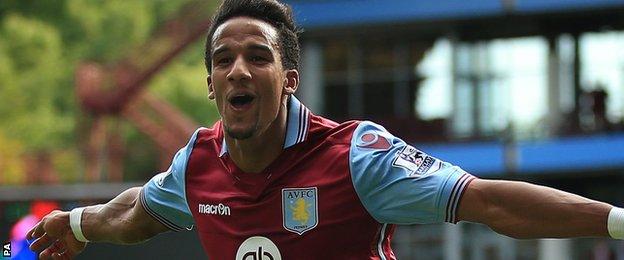 Scott Sinclair is starting to look like a player again. We saw glimpses of it last season and I must say, unlike Arsenal's Theo Walcott, I like Scott Sinclair as a centre forward.
He's brave for a slightly-built lad and prepared to take the knocks in order to get amongst the goals.
I'm not sure he can fill Christian Benteke's shoes after the Belgium international's £32.5m move to Liverpool, but he's made a bright start.