Inverness's Ryan Christie 'ready' for Celtic move - Russell Latapy
Last updated on .From the section Football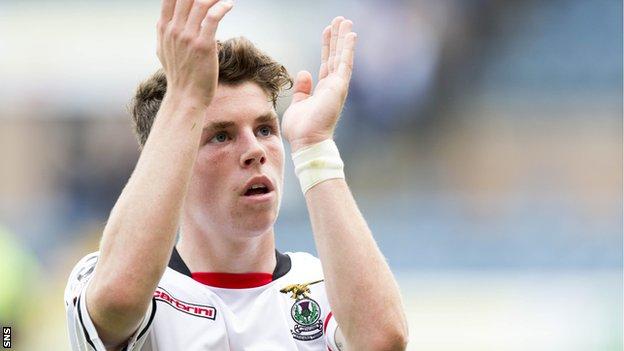 Celtic target Ryan Christie is ready to play at the highest level, according to his former assistant manager at Inverness, Russell Latapy.
"I think what he showed last season is that he has shown he is ready to play at the highest level," said Latapy.
"He's got everything that it takes to progress in the game."
Christie would be following the path of his father, former Caley Thistle player and manager Charlie, should he move from Inverness to Celtic.
"He is a fantastic player," Latapy, who left Caley Thistle in July, told BBC Scotland.
"He's got a great attitude, he's got technical ability, he's got good vision, he scores goals, he's wonderful in training, he wants to work hard.
"I'm happy that a club like Celtic is coming in and taking an interest in a player like this, because I think that the best young talents in Scotland deserve to play in one of the best clubs in Scotland."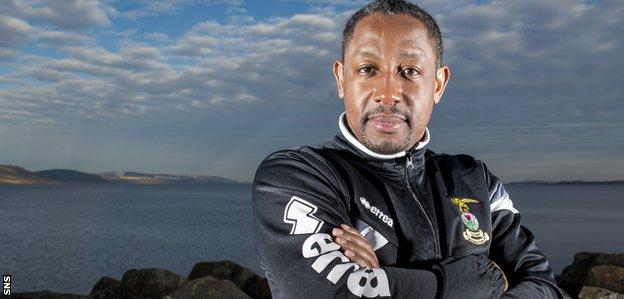 Christie, who has been capped by Scotland Under-21s, became a first-team regular last season as Caley Thistle won the Scottish Cup for the first time and finished third in the Premiership.
He appears likely to spend the rest of the season on loan with Inverness should his transfer go ahead before the transfer window closes on Tuesday.
Asked if the midfielder was ready to make the move to a club like Celtic, Latapy said: "I think it takes a bit of time to adapt to new surroundings and new players around you.
"But when you play in a better team, it makes you a better player and I'm sure, if he goes to Celtic, his level is going to rise again.
"Working with him for the year and a half I did, he showed all the qualities of a top player - right attitude, right temperament, right work ethic.
"He's got everything. It's just a question of getting him into that situation and giving him the opportunity to progress."