From World Cup winners to prison: Football's costliest teenagers
Last updated on .From the section Football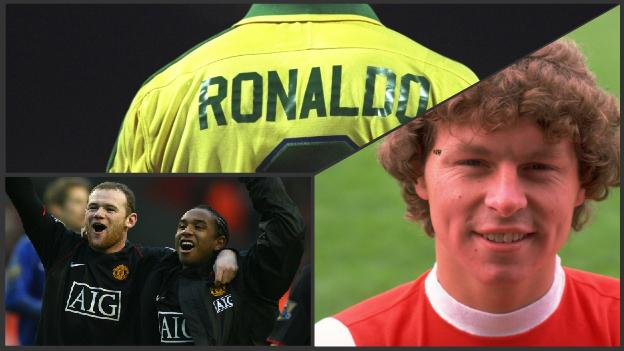 From World Cup winners to costly flops to a spell in prison - football's most expensive teenagers have enjoyed mixed fortunes over the years.
Anthony Martial became the costliest teenager in world football when he signed for Manchester United from Monaco for £36m on Tuesday, breaking the previous record held by United team-mate Luke Shaw.
But United beware: for every Wayne Rooney there is an Anderson.
You don't win anything with kids?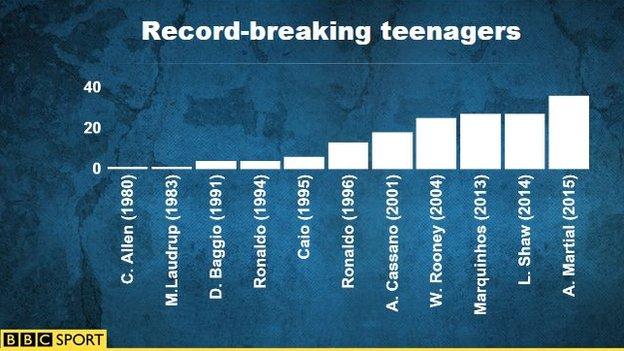 The tag of being football's most expensive teenager has been accompanied by mixed success through the years, with some players embracing the challenge and others falling by the wayside quite spectacularly.
Clive Allen became the first million-pound teen when he signed for Arsenal from QPR for £1.25m in 1980. He lasted just three friendly matches, scoring no goals, and was moved on to Crystal Palace in a swap deal involving Kenny Sansom and keeper Paul Barron.
Allen recovered from the setback and went on to make his name as a striker for Spurs, among others, but there are some who were never quite able to live up to the early hype.
Take Brazilian forward Caio Ribeiro Decoussau for example. At 19, he signed for Inter Milan from Sao Paulo for a record £6.6m for a teenager in 1995 but made just six Serie A appearances for the Nerazzurri. He finished his career with just four Brazil caps.
Another struggling to live up to the label is Paris St-Germain's Marquinhos. By no means a flop, the defender has struggled to become a regular for the French champions or his country since moving from Roma for £27m in 2013.
Another gamble for United?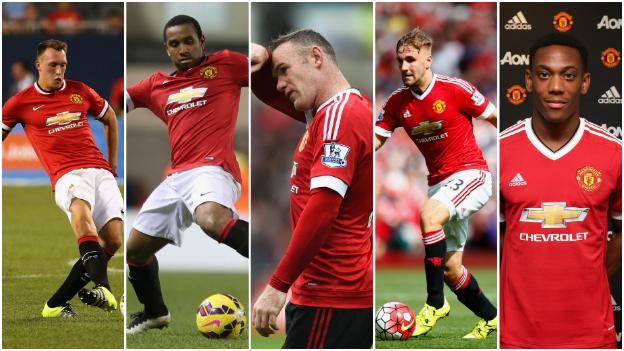 Martial certainly isn't the first teenager to arrive at Old Trafford amid huge expectations.
United have five players in the top 10 list of most expensive teenagers..
Few can have many complaints about Rooney since he joined from Everton for £25.6m in 2004, while it is too early to judge defender Luke Shaw, who left Southampton for £27m last year.
The jury is out on is England defender Phil Jones, who left Blackburn for United for £17m in 2011, but not many would argue the £26m paid for Anderson was money well spent.
The world's most expensive youngsters
The most expensive teenagers in world football

Name

When

From

To

Cost

Anthony Martial

September 2015

Monaco

Manchester United

£36m (rising to £58m)

Luke Shaw

June 2014

Southampton

Manchester United

£27m (rising to £31m)

Marquinhos

July 2013

Roma

Paris St-Germain

£27m

Anderson

July 2007

Porto

Manchester United

£26m

Wayne Rooney

August 2004

Everton

Manchester United

£20m (rising to £27m)

Adriano Cassano

March 2001

Bari

Roma

£19.5m

Sergio Ramos

September 2005

Sevilla

Real Madrid

£18.5m

Phil Jones

July 2011

Blackburn

Manchester United

£17m

Sergio Aguero

May 2006

Independiente

Atletico Madrid

£16.5m

John Obi Mikel

June 2006

Lyn Oslo

Chelsea

£16m
Taking a glance at some of the most expensive teenagers in world football, something United will be glad to see is there are few abject failures in the list.
Sergio Ramos has been the biggest success, going on to win a World Cup and a European Championship with Spain and the Champions League with Real Madrid, while Rooney and Sergio Aguero are widely regarded as world stars.
On the other hand Chelsea's John Obi Mikel has been more of a solid squad player at Stamford Bridge while Sampdoria's Antonio Cassano has never quite lived up to his potential.
Some who it hasn't worked out for....
Wayne Harrison: Became the most expensive 17-year-old in the world when he signed for Liverpool from Oldham for £250,000 in 1985. He fell through a greenhouse, almost dying due to loss of blood, and never played a first-team game for the Reds.
Mark Kennedy: Liverpool broke the British teenage transfer record for the 18-year-old when they signed him from Millwall for £1.5m in 1995. He made just five league starts before leaving for Wimbledon in 1998.
Jermaine Pennant: The most expensive trainee in British football when he signed for Arsenal for £2.5m as a 15-year-old from Notts County. Disciplinary problems have got in the way of his career, including a spell in prison for drink-driving offences.