C.K. Gyamfi: Legendary Ghanaian footballer and coach dies
Last updated on .From the section Football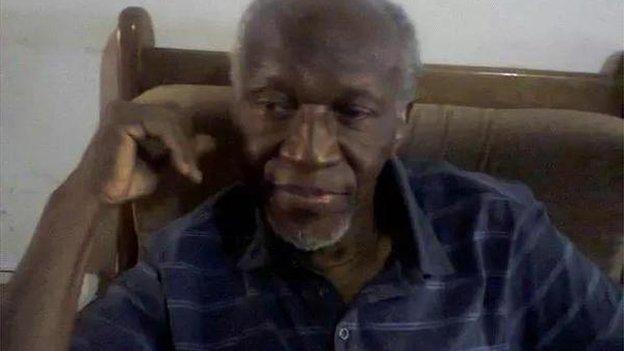 Legendary Ghanaian former footballer and coach C.K. Gyamfi has died aged 85.
Gyamfi was the first African player to play in Germany, when he joined Fortuna Dusseldorf in 1960, and he also captained the Black Stars.
As a coach he won the Africa Cup of Nations three times with Ghana - in 1963, 1965 and 1982.
It made him the most successful African national team coach, unequalled until Egypt's Hassan Shehata also won a third Nations Cup title in 2010.
The Ghana Football Association said on Twitter: "It's with great sadness that we learnt of the passing of the legendary Ghanaian coach and footballer C.K. Gyamfi.
"The GFA is immensely hurt by the loss of such a talented footballer and coach who shaped the lives and careers of many Ghanaian footballers.
"We wish to extend deepest condolences to the family of CK Gyamfi and most importantly to his wife, children, friends and loved ones."