Lukas Jutkiewicz: Burnley striker ruptures cruciate ligament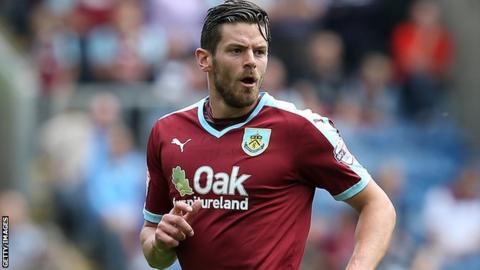 Burnley striker Lukas Jutkiewicz has ruptured a cruciate ligament in his knee after twisting sharply in Saturday's win at Bristol City.
Jutkiewicz has failed to score in 32 appearances for the Clarets since signing from Middlesbrough in 2014.
The 26-year-old becomes the fifth Burnley player to suffer such an injury in the past 18 months.
"We simply can't fathom out why we're having such bad luck," manager Sean Dyche told the club's website.
"We have looked at everything we do, as a club, because that's important.
"But when you dig into the detail the players are all wearing different boots, the injuries have happened home and away and, in some cases, through innocuous challenges."