Wales set for eighth in Fifa world rankings, still above England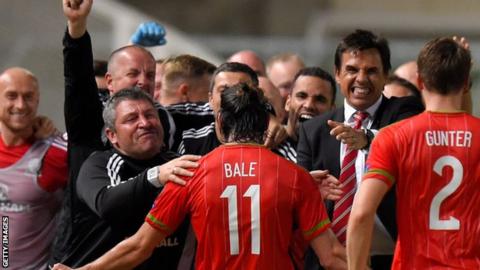 Wales will rise to a new high of eighth when the next Fifa world rankings are released on 1 October.
Chris Coleman's side are on the brink of qualifying for Euro 2016 after beating Cyprus and drawing with Israel.
They will swap places with Chile, who are set to drop one to ninth spot, and remain above England, who will stay 10th despite two wins.
Northern Ireland, 41st in the current rankings, are expected to move above Scotland, currently 31st.
Had Wales beaten Israel, they would have risen to fourth but reaching eighth is still the sixth time in the last seven rankings that they have set a new record.
Argentina will stay top, while Germany will regain second place from Belgium, who drop to third.