Dundee United boss Jackie McNamara undeterred by criticism
Last updated on .From the section Dundee Utd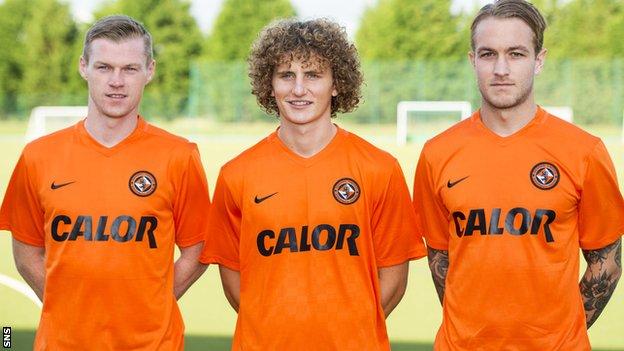 Jackie McNamara believes the criticism of Dundee United's start to the season is similar to that of Scotland.
The Tannadice club have won only once this season, and face fellow strugglers Kilmarnock on Saturday.
"The [Scotland losing] result in Georgia, everybody jumps on that when we've been fantastic the whole campaign," said United boss McNamara.
"Everybody has a voice now, everybody is a manager. I just focus on what I'm doing and believe in what I'm doing."
A 2-1 defeat in Dingwall by Ross County meant United have suffered their worst start to a league campaign since 2003.
McNamara feels he should be judged on his overall record since taking charge of the Taysiders in 2013, a period which has included the club reaching two cup finals.
"A couple of results and everybody's jumping on it, putting everybody under pressure," he said. "It's just the nature of the beast.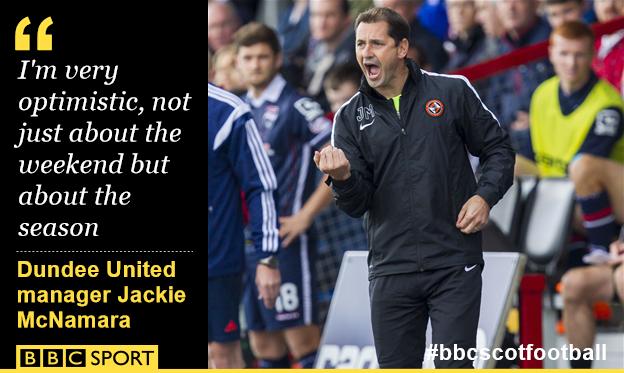 "[Kilmarnock manager] Gary Locke will be feeling the same things I've been feeling the past few weeks. It comes with the job, the territory, and you've just got to accept it.
"I'm looking forward to the game at the weekend. I'm very optimistic, not just about the weekend but about the season. I know what I've got in the dressing room, I know the ability we have there."
United were one of the busier clubs in the transfer window, with Henri Anier and Robbie Muirhead departing on loan deals, while bringing in Billy McKay,Adam Taggart and Aaron Kuhl.
McNamara said: "It's good that we've managed to get the lads in there.
"I think anybody looking from the outside they see what we've done over the past two years. I think that helps us.
"We've helped players get to another level, not just in Scotland but with Andy [Robertson moving to Hull City] and Gauldy [Ryan Gauld] going to Sporting Lisbon, so we've put ourselves in a good position that way.
"We've played some good football, scored a lot of goals, this year we've been a little unfortunate I feel so far barring one poor performance against Hamilton."
McNamara says the club will put on a fitting tribute on Saturday for former player Ralph Milne, who died at the weekend.
Entrance to the game against Kilmarnock has been reduced in price for adults to enable as many fans as possible to come to Tannadice and pay their respects.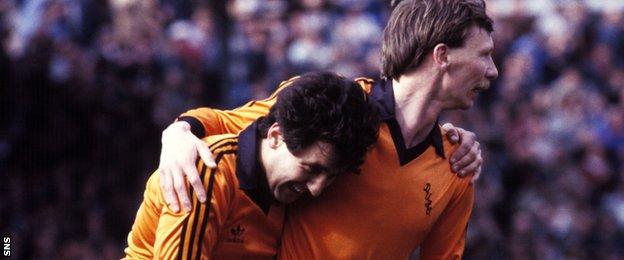 "He was a real legend at this club." said McNamara of Milne, who helped United win the Scottish Premier Division in 1983.
"He scored really important goals for them and was a fantastic player for Dundee United.
"I think it's a good tribute to him. The emotion will be there, especially amongst the older fans who saw him play."
The funeral of Ralph Milne will take place on Monday afternoon in Dundee.