Burkina Faso to meet Senegal in African Games final
Last updated on .From the section Football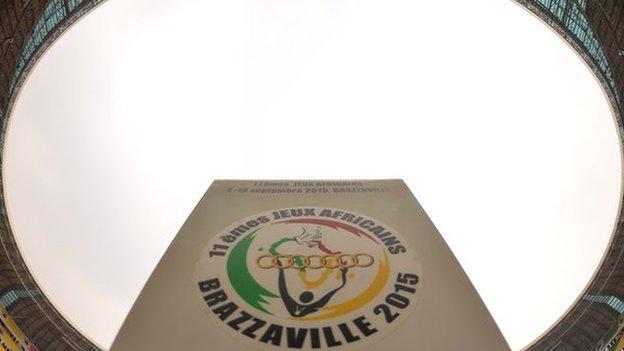 A new team will win the African Games football tournament after Burkina Faso upset Nigeria 3-1 to set up a final against Senegal on Friday.
Neither Senegal nor Burkina Faso have ever contested the football final at a competition dubbed 'Africa's Olympics'.
Sydney Mohamed Sylla scored a brace as the Burkinabe knocked out Nigeria, the 1973 champions, in Brazzaville.
Earlier on Tuesday, Senegal had stunned hosts Congo, winners of the inaugural tournament in 1965, with a 3-1 win.
Ibrahima Keita, who plays for Senegalese champions AS Douanes, scored twice for his homeland and shares the top of the scoring charts with Sylla, with both players on three goals apiece.
The African Games, formerly known as the All Africa Games, is a multi-discipline sports event, featuring 22 different events, which is held every four years.
The football tournament is restricted to under-23 players, with defending champions Ghana having been eliminated in the first round.
Cameroon are the record title-holders in football, with four wins, Egypt have twice while Congo, Nigiera, Algeria and Ghana have all won once.
"We made so many mistakes - you can't keep making those mistakes and expect to win," Nigeria coach Samson Siasia told BBC Sport. "We are not ready. We have a long way to go. We wish Burkina Faso luck in the final."
Ghana's women's team is in better form than their male counterparts, beating Ivory Coast 1-0 on Tuesday to set up a final against Cameroon, who capped a disappointing day for Nigeria when beating them 2-1.
The match is a repeat of the 2011 women's final, with the Cameroonians looking to defend their title while Ghana are seeking a first success.
Both Burkina Faso's men and Ghana's women only reached the semi-finals after winning the drawing of lots to separate them from their rivals - Sudan and South Africa respectively - in the group stage.