Cameroon set for elections as former president jailed
By Leocadia Bongben
BBC Sport, Yaoundé
Last updated on .From the section Football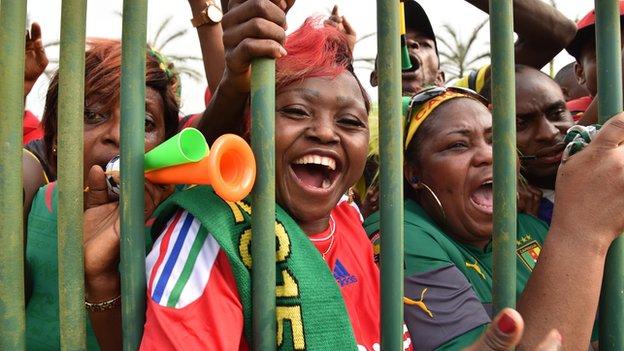 Cameroon will avoid an international ban by staging new federation elections by 28 September, says the Normalisation Committee running the country's game.
Elections to appoint a new president and executive must be held by this date if the Cameroonian federation, Fecafoot, is to avoid a Fifa ban.
"All the logistics have been properly pre-planned," said Laurence Fotso, of the Normalisation Committee.
Fecafoot's last elected president, Iya Mohammed, was jailed on 3 September.
Mohammed, 65, was handed a 15-year jail term after being found guilty of mismanagement at the state-owned cotton company, Sodecoton, by Cameroon's Special Criminal Court.
Mohammed became Fecafoot president in 2000 but sparked outrage when re-elected in May 2013 - since he was in jail awaiting trial at the time.
Following his controversial re-election, Fecafoot began to swiftly unravel.
In June 2013, Fecafoot's Appeal Commission cancelled Iya's re-election following complaints from the losing candidates.
A month later, Fifa provisionally suspended Cameroon "on account of governmental interference" in the running of the sport, which is outlawed by football's governing body.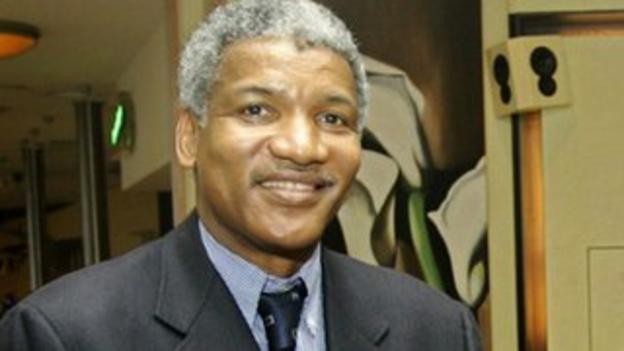 The ban was lifted weeks later after a Normalisation Committee, appointed by both Fifa and the Confederation of African Football, started work on running the country's football.
The Normalisation Committee was tasked with organising new elections as well as revising Fecafoot's statutes, neither of which - over two years later - have happened.
Created to act as an electoral body, the Normalisation Committee's original deadline of March 2014 for new elections has been pushed back three times for varying reasons.
"I think those different experiences have ensured that everything that has been put in place this time is working," Fotso, the Normalisation Committee's communications officer, told BBC Sport.
"Things should go smoothly and we should come out with a new president."
The window to submit candidacies for the elections opened on Tuesday and will close on Monday 21 September.
Once a powerhouse in African football, Cameroon has struggled both on and off the field in recent years.
After failing to qualify for the previous two Africa Cup of Nations, the four-time African champions exited this year's tournament in the group stages.
Meanwhile, a country that earned global fame for reaching the 1990 World Cup quarter-finals has lost its last seven matches at football's greatest event.
In 2019, Cameroon is set to host the Africa Cup of Nations for the first time in nearly 50 years.