Mazembe's Tanzania star Samatta harbours European hopes
By Kennedy Gondwe
BBC Sport, Lusaka
Last updated on .From the section Football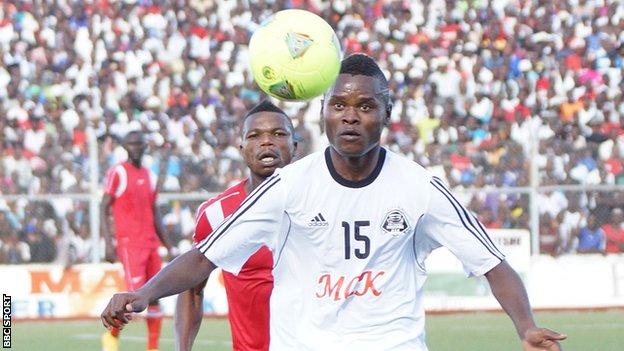 TP Mazembe striker Mbwana Samatta hopes his current good form will help him become only the third Tanzanian to ever play in a top league in Europe.
Samatta's hat-trick against Morocco's Moghreb Tetouan last weekend helped his Democratic Republic of Congo club reach the semi-finals of this season's African Champions League.
It came just a week after an impressive display for Tanzania, as they held Nigeria to a 0-0 draw in the 2017 Africa Cup of Nations qualifiers.
Samatta says he feels proud to be making headlines for himself and his country.
"Before I came here, not many people knew about Tanzanian football but that's changing now," Samatta told BBC Sport.
"As a country, we don't have many players playing overseas so when you play for a big team like Mazembe, everyone notices you.
"I don't understand why we don't have players in Europe but I am sure I can be one."
Just two Tanzanians have played in a top league in Europe before.
In 2010, Haruna Moshi left Swedish premier league side Gefle IF after failing to impress, while Renatus Njohole was more successful - playing in the Swiss top flight for Yverdon Sport between 1999 and 2001.
Samatta was once linked with a move to Russia's Spartak Moscow and almost went out on loan to French side Lille in the last transfer window, but the deal collapsed.
Although Samatta has clear ambitions to move to Europe at some stage, he wants to ensure his current good form continues - with both Mazembe and Tanzania - for now.
In this season's African Champions League, he already boasts four goals.
"There's always pressure on me to score for my country because that's what I do here at Mazembe so when I go back home, all the supporters want me to replicate my form," he explained.
Having joined Mazembe from Dar es Salaam outfit Simba four years ago, Samatta says he is grateful for the opportunities that the four-time African champions have given him.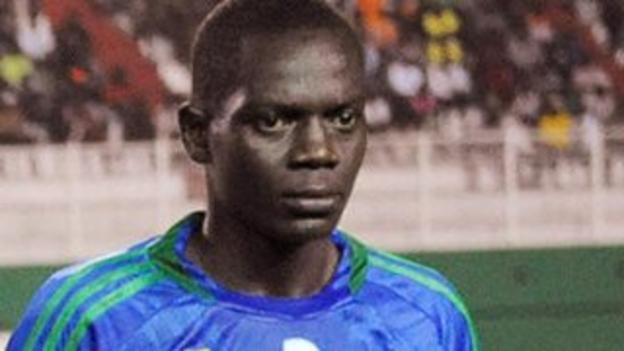 "I learn many things because it's a very big club. They look for a win home or away," he added.
"I would like to thank Mazembe for taking me from one stage to another."
Patrick Phiri, who is credited for identifying Samatta when the former Zambia coach was at Simba, is not surprised his former charge is living up to his potential.
"When we invited him for training, I saw the potential," Phiri told BBC Sport.
"He was highly gifted so when we had a crisis with the strikers, we registered him."
"In the first match Samatta played, he scored three goals. From there he went on a rollercoaster. By the time we had played seven games, he was spotted by the owner of Mazembe."
Phiri attributes Samatta's steady rise at Mazembe to the player's personal discipline.
"He's very gifted, but number one, he is disciplined," said Phiri.
"From the time he started playing for Simba, he was the first to come for training every day. We started training at 6am. I arrived at 5.30 and used to find him at the stadium.
"I used him as an example to other players. If I meet him today, I will tell him he's lived up to what I told him."