Fifpro: Football League boss issues union with wages warning
Last updated on .From the section Football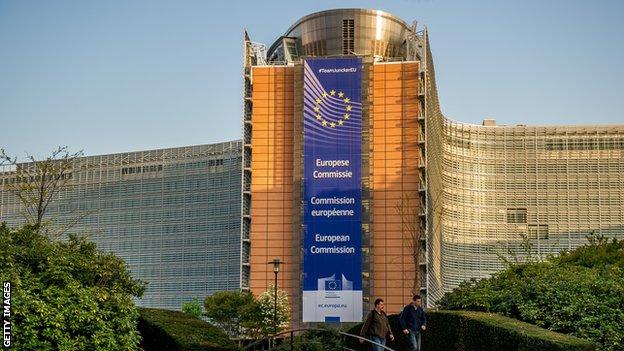 Player wages will reduce if the current transfer system is scrapped, Football League chief Shaun Harvey has warned.
World players' union Fifpro claims existing system breaches basic European Union competition law.
It has lodged a legal complaint with the European Commission against world governing body Fifa.
"Abolishing the transfer system will increase the financial burden on owners. You can only reduce that burden by paying players less," Harvey said.
Should Fifpro succeed it would affect the development of young players at clubs' youth systems and academies, Harvey claims.
"League clubs spend £60m per season on the young players of the future," he said.
"If there was no prospect of a financial return it's doubtful that clubs would continue making this level of commitment.
"While a victory for Fifpro might benefit a small number of players, it would actually be to the detriment of the majority which cannot be consistent with the role of a trade union."
What Fifpro wants - the key points
Any player not paid by their club for more than 30 days can terminate their contract providing they have given the club at least 10 days' written notice
If a contract is terminated by the club without just cause or by the player for non-payment, the player should be compensated by having the contract paid out by the club
Any player without a contract after the process above should be able to find work immediately, without having to wait for a transfer window to open
These reforms should apply domestically and internationally