Nile Ranger has 'no future' at Blackpool, says Neil McDonald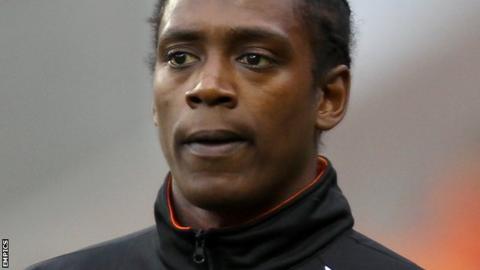 Striker Nile Ranger is still not part of the first-team plans at Blackpool, says manager Neil McDonald.
The 24-year-old claimed in July that he was told to leave the club, but he posted images on social media this week training in the Seasiders' kit.
The former Newcastle and Swindon forward had his contract extended in the summer despite a seven-month self imposed absence from the club.
"There is no U-turn. He has no future at the football club," said McDonald.
McDonald told BBC Radio Lancashire: "His contractual obligations mean we have to try and get him fit when he turns up, if he turns up, whenever he turns up.
"So we're available for him, but he won't train near the first team and he won't train anywhere near the ground.
"As I said two months ago, he has no future as long as I am the manager here."