Manchester City Women charge resulted from FA 'losing paperwork'
Last updated on .From the section Women's Football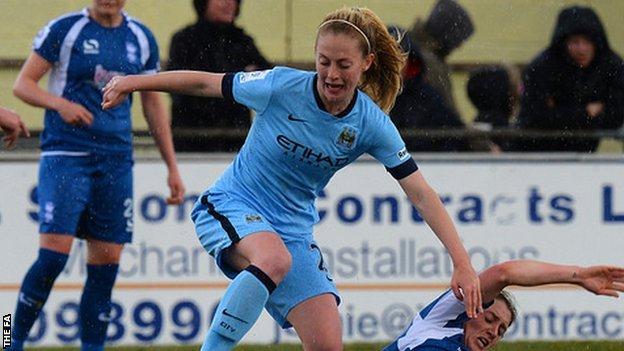 Manchester City Women were charged with fielding an ineligible player because the Football Association might have lost the registration form.
City were accused of playing midfielder Keira Walsh in their Continental Cup match against Sunderland on 15 August.
The club were cleared - but it has now been revealed the FA could not find and failed to process the paperwork.
However, the FA had earlier emailed the club to confirm it had received the documents.
In a statement on the FA website, the FA WSL management committee said: "Having considered all the evidence and on the basis of written and oral submissions, the FA Women's Super League Management Committee was not able to satisfy itself that the registration form had not been received in the offices of the Football Association.
"It was significant in the opinion of the management committee, that whilst the registration form could not be located and had not been processed, that written confirmation from The FA, in the form of email, had been received by Manchester City Women FC."
City's Continental Cup quarter-final at Arsenal Ladies on 13 September had to be postponed because of the proceedings.
The fixture is set to be played on Thursday evening.