Celtic: Future British league set-up remains ambition
Last updated on .From the section Celtic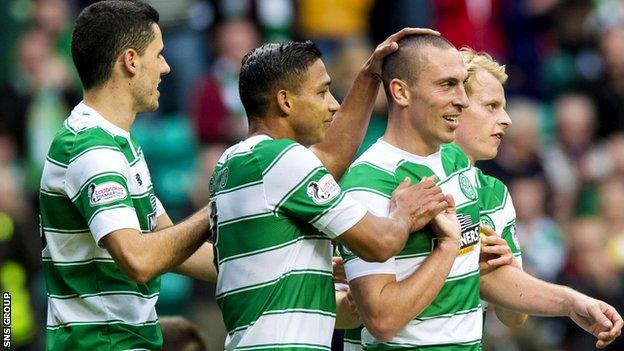 Celtic still harbour ambitions of playing in a future British League, according to manager Ronny Deila.
The subject was raised once again when majority shareholder Dermot Desmond predicted such an outcome for Celtic and Glasgow rivals Rangers.
"It takes time but Celtic is a team that should have the opportunity to play in the best league," said Deila.
"Hopefully in the end we can get into the Premiership or a league that is more a British thing."
In 2009, English clubs voted against a proposal that would have admitted Celtic and Rangers to a second tier of the Premier League.
At that time, Richard Scudamore, chief executive of the Premier League, described the idea as a "non starter".
This year, the Premier League sold television rights to its games for a record £5.136bn.
Deila said a British league "could be possible" but added that "it is not easy to do things very quickly in Britain".
However, Desmond believes the global reach of Glasgow's big two will eventually lead to change.
"Celtic and Rangers have an immense fan base throughout the world," the Irishman told BBC Scotland. "They are teams people want to watch.
"Ultimately, football matches are about content, whether it's Barcelona, Real Madrid, Manchester United, Arsenal or Liverpool. I think Rangers and Celtic are in that bracket.
"So we look forward to maybe a new British league in the future. Everything evolves, nothing is static."
Having missed out on promotion to the top flight last season, Rangers lead the way in the Championship after winning their opening eight games.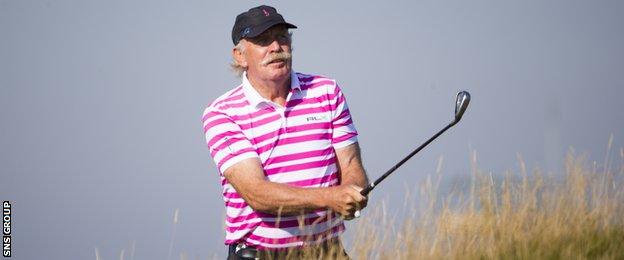 And Desmond is looking forward to a time when the derby rivals meet on a regular basis.
"We've missed them over the last few season," he said. "But I must say Aberdeen have built a quality squad, as have Hearts.
"I think it's good for Scottish football to have clubs of the size of Celtic and Rangers playing each other."
Celtic may have missed out on Champions League qualification for the second year running but Desmond is sure the club is on the right path under Deila.
"We're an improving team in every respect," he said. "I think Ronny is doing a really good job."
On reaching the group phase of Europe's premier contest, he added: "It's very difficult to get through three rounds (of qualifying), there are no easy teams.
"We will redouble our efforts for next season. It's not guaranteed, but we'll do everything within our power to achieve that goal."