Eva Carneiro 'not asked' to testify by FA over Jose Mourinho remarks
Last updated on .From the section Football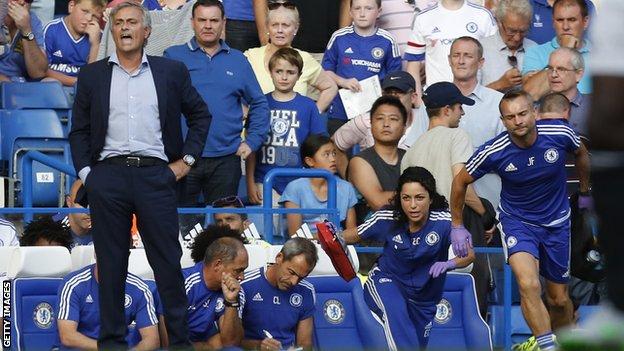 Ex-Chelsea doctor Eva Carneiro says she was "at no stage" asked to testify by the Football Association over alleged derogatory remarks by Jose Mourinho.
The FA cleared Blues boss Mourinho having studied footage from a draw with Swansea in August, when he criticised Carneiro and head physio Jon Fearn.
FA boss Greg Dyke has said Mourinho should have apologised to Carneiro.
Carneiro said it was "incidents such as these" that "make it so difficult for women in the game".
The 42-year-old added: "I wonder whether this might be the only formal investigation in this country where the evidence of the individuals involved in the incident was not considered relevant."
However, an FA spokesman said they had "never received any information or complaint from Dr Carneiro".
"Including in written correspondence with her lawyers, it has been made explicitly clear that if Dr Carneiro had evidence to provide or wished to make a complaint she was more than welcome to do so. That route remains open," he added.
Speaking in the news conference before Chelsea's match with Southampton on Saturday, Mourinho did not wish to discuss the controversy over Carneiro.
"For the last two months I did not open my mouth and I will keep like this. One day I will speak, and I will choose that day," he said.
Asked about Dyke's comments that he should apologise, Mourinho replied: "That's the same answer. I am quiet about it for a long time. I read, and listen, and watch, and I am quiet."
What happened?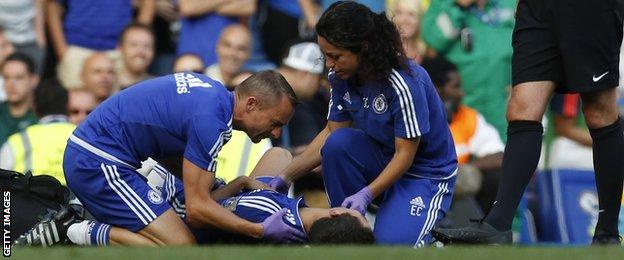 In the 2-2 draw with Swansea on 8 August, Carneiro and Fearn treated Eden Hazard for an injury after being called on to the pitch by the referee, which meant Hazard then had to leave the field.
With goalkeeper Thibaut Courtois having already been sent off, Chelsea were reduced to nine men and Mourinho criticised Carneiro and Fearn in a post-match news conference.
Carneiro later had her role downgraded before deciding to leave the club, and is now considering her legal position.
After a member of the public made a complaint, the FA asked an independent academic expert in Portuguese linguistics to analyse footage of an incident in which Mourinho is seen making a verbal gesture.
What exactly did the investigation find?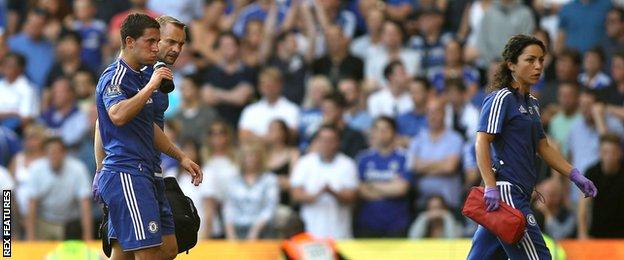 The FA's investigation was set up to establish whether Mourinho had broken rule E3, which states that players and coaches can be penalised for using "offensive, insulting or abusive language and/or gestures".
It used YouTube footage of the incident as evidence and did not speak to Mourinho or Carneiro.
Instead the investigation drew on guidance from a world-leading lip reader and concluded that Mourinho was speaking to himself, and the language he used was not discriminatory.
The FA said that "the words used... and the video evidence do not support the conclusion that the words were directed at any person in particular".
The reaction after Carneiro's departure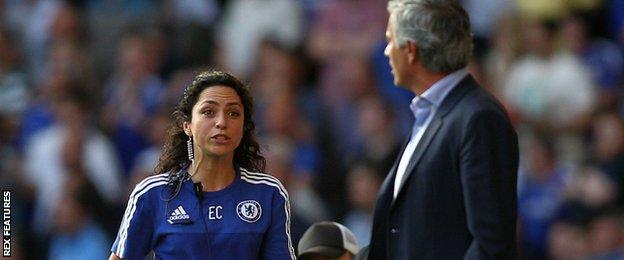 The FA has also been criticised by one of its board members - Heather Rabbatts - for its handling of the case.
Rabbatts, head of the FA's inclusion advisory board, said the governing body's reaction had been "seriously disappointing".
The Women in Football campaign group said its language expert is certain Mourinho used abusive language, contrary to the verdict of the FA's chosen expert.
Meanwhile, Dyke wrote a letter to FA Council members, in which he said even though Mourinho had not broken any rules, the incident "was clearly a failure of his personal judgement and public behaviour".
Anna Kessel, chair and co-founder of Women in Football and a Guardian journalist
"We think it's appalling the FA did not contact Carneiro, and others, as witnesses. It's very disappointing, the way it's been conducted.
"It's also a concern that there appears to be a message going out suggesting she actually declined to give evidence. That is probably part of the reason she put out her statement today.
"To break her silence when she is considering legal action is something she would have had to think about very carefully, but this has been going on for almost two months now and she's been through so much. It's almost the final straw for her."
Carneiro 'not approached by FA after sexist abuse last season'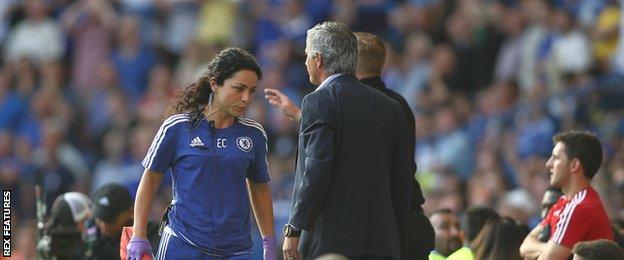 Carneiro has also criticised the FA for not asking her for a statement after allegedly being subjected to obscene chants last season.
"Last season I had a similar experience at a game at West Ham, where I was subject to verbal abuse. Following complaints by the public, the FA produced a communication saying there had been no sexist chanting during this game.
"At no time was I approached for a statement despite the fact that vile, unacceptable, sexually explicit abuse was clearly heard."