Liverpool are rebuilding - Brendan Rodgers
Last updated on .From the section Liverpool
Liverpool boss Brendan Rodgers says it has been a "constant rebuilding" exercise at the club and that he does not feel under pressure.
Rodgers led Liverpool to second place in the 2013-14 campaign.
"If we are to replicate what we did two years ago, we will have to build something. That will take time," said the 42-year-old.
"That is frustrating for supporters but there are new players to come in.
"Once they are together for a period of time we will grow again and be competitive. That will take time, whether that is me or someone else.
"While it is me, I will continue to devote every ounce to the club."
'I don't feel pressure'
Carlo Ancelotti, Frank de Boer and Jurgen Klopp have been linked with the Liverpool manager's job as the Reds have made an inconsistent start to the season.
But Rodgers added: "There are two points: the first is I don't feel any pressure, I can honestly say that.
"There is pressure to sell newspapers and make stories and I understand and respect that. My job is to worry about the team, that is the only pressure I will feel.
"People will want to put pressure on for different reasons. I don't feel it, I don't want it but anything externally, there is no drama.
"I have never felt anything other than secure. That is not being complacent. I was brought here to do a job, I signed a new deal (in May 2014) and the owners know it takes time."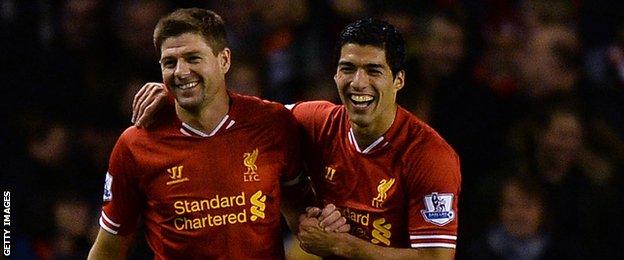 Jamie Carragher, Luis Suarez, Raheem Sterling and Steven Gerrard have left Liverpool during Rodgers's time at the club.
"What is maybe forgotten is that we've lost four real catalysts out of this team in the last couple of years and that is huge for a team like ourselves so it's been a constant rebuilding here," said Rodgers.
"This season it is about that as well."
Too many soft goals?
Liverpool took the lead through a Danny Ings header at Goodison Park but conceded an equaliser when Emre Can's clearance hit Reds team-mate Martin Skrtel before falling for Romelu Lukaku to drive in a shot for the Blues.
Asked if defensive mistakes and soft goals were conceded too common place by his side, he said: "It's been the case in my time here.
"Sometimes it's a mixture of a lack of experience and positioning. Also, sometimes that bit of luck that goes against you as well."