SPFL clubs vote unanimously for minimum play-off prices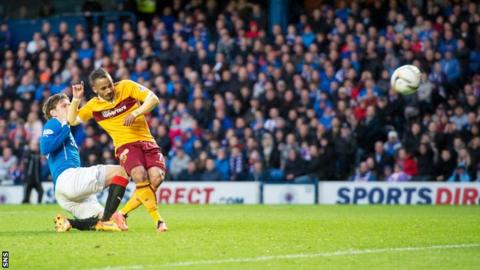 The SPFL's 42 member clubs have voted unanimously to introduce a new minimum pricing rule for all Premiership play-off matches.
The new rules mean ticket or admission prices must be at least £12 and £6 for concessions.
These will rise to £18 and £12 for both legs of the final.
Last season Rangers charged £5 entry to their home play-off matches after being told allowing season ticket holders in for free was against SPFL rules.
Hibernian had called for a re-evaluation of play-off rules on income, and along with Hearts and Motherwell failed in a bid to halve the play-off levy payable to the Scottish Professional Football League to 25% of gross income.
Each club involved in the play-offs must give the league 50% of their home gate receipts and pay the costs of staging the match from their own portion.
The rules are consistent with the minimum prices in place for the Scottish League Cup.