Chung Mong-joon: Fifa 'sabotaging my campaign'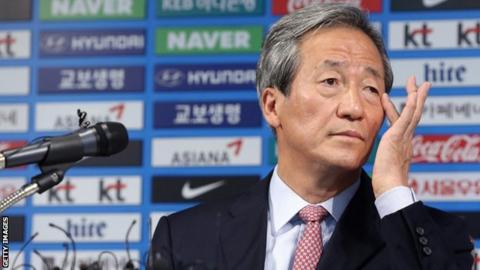 South Korean Chung Mong-joon says he is under investigation by the Fifa ethics committee which has "sabotaged" his presidential candidacy.
Chung, 63, said he was told he violated six articles from world football governing body's code of ethics.
He said it stemmed from his "support" for his country's 2022 World Cup bid and his proposal for a Global Football Fund. Chung denies all claims.
Bound by confidentiality, Fifa has not made a statement on Chung's case.
"They are sabotaging Fifa's election and Fifa itself," said Chung.
"The true danger is that they are not only sabotaging my candidacy."
Chung, along with Uefa president Michel Platini, Prince Ali bin al-Hussein of Jordan and Liberian FA president Musa Bility are confirmed candidates for the election that is due to be held on 26 February next year.