Jamie Vardy: Leicester striker learns lesson after 'silly behaviour'
Last updated on .From the section Football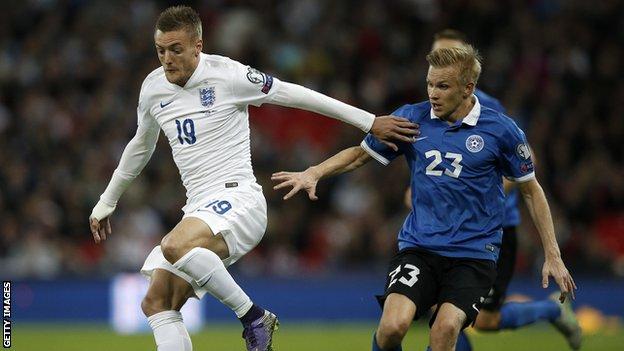 Jamie Vardy says he is determined to move on from the "uncharacteristic and stupid" behaviour that saw him fined by Leicester City amid claims he racially abused a fellow casino goer in July.
The 28-year-old is the Premier League's top scorer with seven goals and played his third game for England on Friday.
"I regretted it massively. I've learnt my lesson and moved on," he said.
"It was very uncharacteristic of me and that is why I wanted to meet the chap himself. We sat down and had a chat and just said it was literally silly, stupid.
"As far as I'm concerned I just want to concentrate on my football now and let my feet do the talking."