Scotland: Gordon Strachan should stay - Craig Brown

By Jonathan Sutherland
BBC Scotland
Last updated on .From the section Football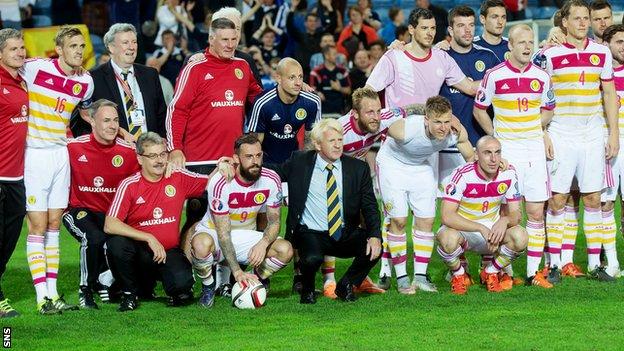 Former Scotland manager Craig Brown believes Gordon Strachan will stay on as national team boss.
Strachan's contract is close to an end and, after failing to guide the team to Euro 2016, he wants a few days to consider his future.
Brown says if the 58-year-old was going to end his tenure, he have told the squad after the win over Gibraltar.
"He's very close to the players, they're very close to him," Brown told BBC Scotland.
"The manager and the players get on so very well. Every player respects him, every fan respects him and I would say 90% of the media are supportive of him.
"That's very hard to attain. When he says he loves the job, why would he not stay?
"I don't know what the debit factors would be that would influence him not to stay."
'In Gord we trust'
Brown, who was the last manager to take the national team to a major finals - France 1998 - thinks Strachan will consult his family before making the decision. Some newspapers on Monday suggested Brown thought Strachan's wife would have the final say.
"I think I was a wee bit misquoted this morning when I said his wife would make the decision," countered Brown, 75.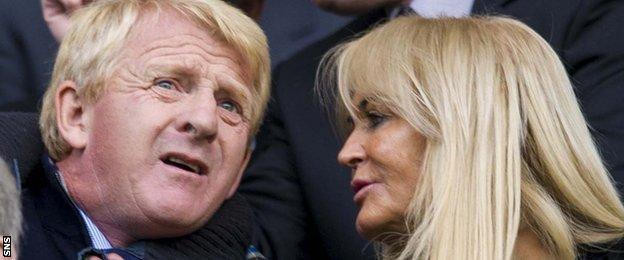 "His wife won't make the decision - but the only people he perhaps wasn't close to in the few days after [Thursday's 2-2 draw with] Poland were his family, because he's away with the team.
"Discussion with his family would be important for Gordon, but it's not decisive. The influence is about how he feels himself. I'm sure he feels confident enough, and the country has got faith in him - 'In Gord we trust', I see it everywhere. I trust him.
"It's great to have someone so popular leading the nation. I would say get on with it, we're behind you. I'm sure the next occasion he'll have a bit more good fortune.
"Who's going to do it any better? Gordon is the man for the job, if he wants to do it."
Not exactly world beaters
Brown, who managed Scotland from 1993 to 2001, feels he had better players at his disposal than the current group.
"I don't want to be disrespectful but we haven't got the best players in the world," he said.
"Other countries have a star player. We don't have anyone like [Gareth] Bale that Wales have. Northern Ireland had a soft group, in my opinion, compared to ours.
"I would love a wee chat if he wanted. But it's not my business - it's Gordon's business. He's an intelligent football guy. And his family is a football family. But they won't decide - Gordon Strachan will decide.
"And I hope for the nation's sake that he says yes."
Continuity is key for Booth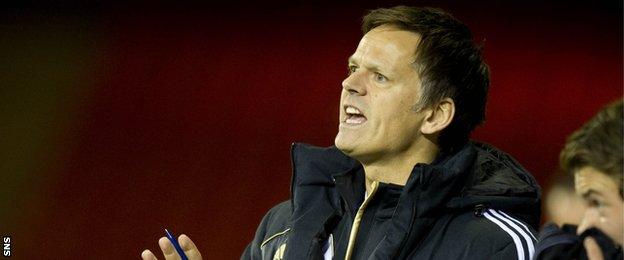 Scott Booth, whose period playing for Scotland was almost entirely under Craig Brown, agrees with his former manager.
''I would hope he would stay and that he wants to stay," said the Glasgow City head coach.
"Knowing Gordon Strachan, I think that he has that tenacity and determination to succeed and I think it would be best all round if he decides to do that.
"It was a near miss again. But I've been encouraged with the manner of the performances and the togetherness and I think Gordon was unlucky this time.
''Chopping and changing managers doesn't work. You have to give coaches, managers and players time to get together."