Jose Mourinho: Chelsea boss to appeal against £50,000 FA fine
Last updated on .From the section Football
Chelsea manager Jose Mourinho says he will appeal against a £50,000 fine from the Football Association which he has called "a disgrace"
It was announced on Wednesday that the 52-year-old had also been given a suspended one-match stadium ban.
However, the Portuguese will not face further punishment from the FA.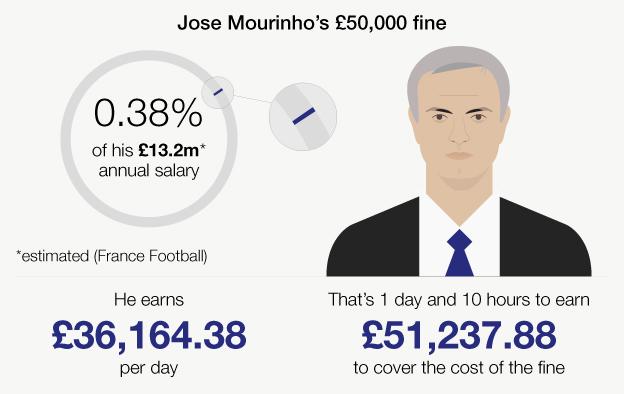 The governing body is less concerned about criticism of itself than criticism aimed at individuals and match officials, given this could call into question their integrity.
At Friday's news conference Mourinho, whose team plays Aston Villa on Saturday, said: "I have to be honest with myself. We have got the written reasons [for his fine from the FA] and I have decided to appeal.
"Now is the time to stop with my opinions and not to add anything more. I was objective in my sadness at the situation."
Mourinho, who was asked if his current relationship with the FA may harm his aspirations to one day manage England, added: "Maybe I am naive but, for me, English football fans and the English passion for the game is what makes me like this country and this football so much.
"That is not the FA. It is the people."
On Thursday, Mourinho said of the decision to fine him: "I'm happy I don't have an electronic tag.
"£50,000 is a disgrace. The possibility of getting a stadium ban is astonishing."
'Teams don't fear us'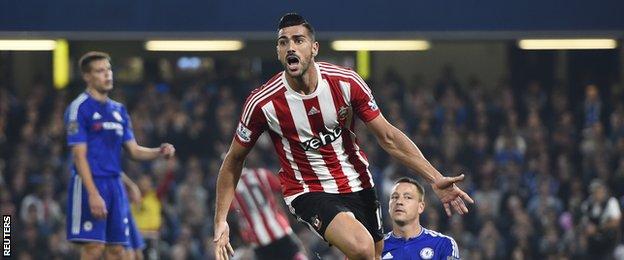 Prior to the two-week international break, Chelsea lost 3-1 at home to Southampton - their second home defeat in the league and third in all competitions this campaign.
This left the reigning champions 16th in the table with eight points from eight games and having conceded as many goals in their last four home league games (seven) as they had in the previous 17 at Stamford Bridge.
Mourinho admitted that teams are not daunted by the prospect of a trip to Chelsea as maybe they once had been during the Portuguese's 78-match unbeaten home run, which was ended by Sunderland in April last year.
"It is one thing is to go to a stadium where there is a big percentage of defeats for the away team but it is another thing to go to a Stadium where the home team have only won once in four," said Mourinho.
"I think every team that comes to Stamford Bridge doesn't fear us. They think they can get a result."
'Must-win game'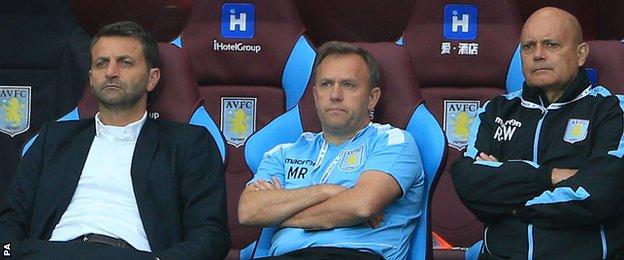 No team with eight points from their opening eight games has finished the season above fifth in the Premier League, meaning Chelsea will have to make history to even qualify for next season's Champions League, let alone defend their title.
On Saturday they face a Villa side with only one victory this season, which came at Bournemouth on the opening day, and Mourinho admitted that it is "a must-win game" for his side.
"In my approach every game is a must-win. But we cannot run away from the reality of the table," he said.
"We know we are not going to be relegated. In a couple of months we will be in the position where we normally have to be. But the reality today is the numbers and they are cruel but objective. We need points.
'A top player'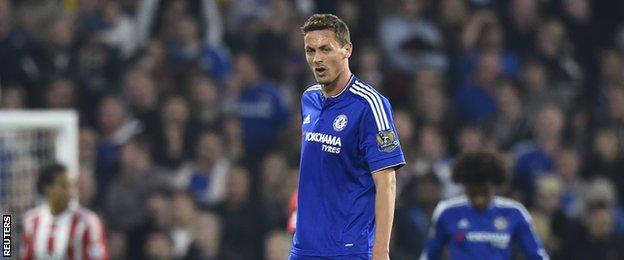 Mourinho, who revealed that he would be without full-back Branislav Ivanovic on Saturday because of injury, also praised the ability of Blues midfielder Nemanja Matic.
The 27-year-old Serb was substituted 15 minutes into the second half of the defeat by Southampton, having only come on at half-time.
But Mourinho insisted: "He is a very good player. A top player. It is not a period of a few bad games that make me lose trust in such a good player."
Mourinho's previous fines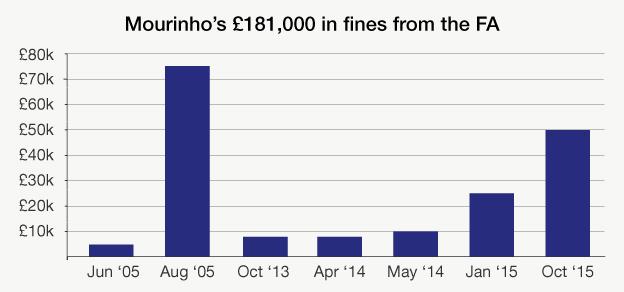 Mourinho's £50,000 sanction was the seventh time he has been fined by the FA in 10 years, with those punishments totalling £181,000. Figures published in March showed that Mourinho earns approximately £13.2m (18m euro) a year.
On that basis, the latest fine is
0.38% of his annual salary

He earns £36,164.38 per day.

It would take him one day and 10 hours to earn £51,232.88 - enough to pay the fine
15 October, 2015 - £50,000: Mourinho had claimed officials were "afraid" to award his team penalties.
28 January, 2015 - £25,000: He made comments claiming there was a "campaign" to influence referees' decisions against his Chelsea side.
8 May, 2014 - £10,000: Mourinho was fined for comments after his side's Premier League game against Sunderland on 19 April. He "congratulated" referee Mike Dean after Chelsea lost.
10 April, 2014 - £8,000: Mourinho was sent off in the 1-0 defeat at Aston Villa. He was dismissed after walking on to the pitch to speak to referee Chris Foy after Ramires was red-carded.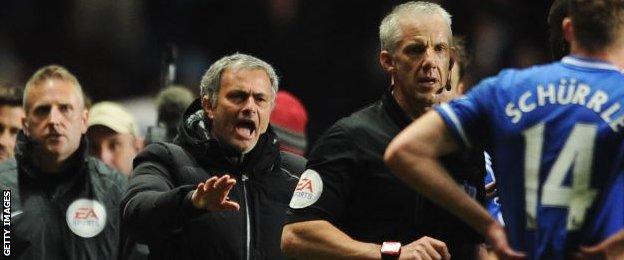 24 October, 2013 - £8,000: Mourinho was fined for "improper conduct" in his side's Premier League match against Cardiff. He was ordered from the technical area by referee Anthony Taylor after protesting about apparent time-wasting.
10 August, 2005 - £75,000 (reduced from £200,000): Mourinho was fined over his role in the 'tapping-up' of Arsenal defender Ashley Cole.
9 June, 2005 - £5,000: He was charged for comments made after the first leg of the Carling Cup semi-final against Manchester United. Mourinho was unhappy that Sir Alex Ferguson spoke to referee Neale Barry as the teams left the pitch at half-time.
During his time at Chelsea, Mourinho has also been fined £8,900 by European football's governing body Uefa.
31 March, 2005 - £8,900 (plus two-match touchline ban): The charges relate to Chelsea's Champions League tie against Barcelona at the Nou Camp on 23 February. Mourinho claimed he saw Frank Rijkaard speaking to referee Anders Frisk.